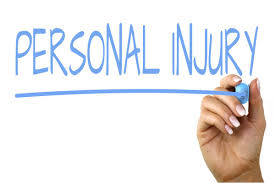 Worcester, MA (July 1, 2018) – The weekend got off to a rather inauspicious start in Worcester amid reports of a motor vehicle accident with injuries on Saturday morning.  The report came in to the Worcester Police headquarters just after 10:00 am.  A caller advised that there had just been a wreck in the 800 block of Main Street.  After learning details of the call, dispatchers alerted on duty patrol officers to respond to the scene.
When police arrived on Main Street, they were able to confirm that there was a multiple vehicle accident at this location.  They also confirmed that at least one person had sustained injuries in this crash.  Fire and rescue personnel also arrived on scene to assist.  There is no update at this time on the condition of the injured victim or whether their injuries are believed to be serious or life-threatening.
Police are actively investigating this crash to determine why it occurred.  They are looking at several factors, including speed, reckless driving, inattentive driving, as well as violations of any traffic laws which might have led to the crash.  No further information is available at this time.
Boston Injury Attorneys
We are saddened to hear of this unfortunate injury accident in Worcester.  With thousands of motorists traveling on streets and highways daily across our state, accidents are bound to happen.  They happen when you least expect and seemingly at the most inopportune times.
When you have been involved in a crash you are experiencing a range of emotions depending on the severity of the accident.  You may be in pain and unable to do the things you used to do.  Your accident may be so severe that you are forced to take off work while your recovery is ongoing.
We know how difficult it is to experience a personal injury accident because we see people living with them on a daily basis.  At the Jeffrey Glassman Injury Lawyers, our team of attorneys and paralegals focus exclusively on helping injured victims recover compensation for their injuries.  Our job is to protect  your legal rights under the most difficult of circumstances that you are facing.  When you work with us, you will get a caring and experienced group whose sole focus is to maximize your recovery so that you can move on with your life.
The accident does not have to define you.  For a free consultation to speak with one of our attorneys, please call us now at 617-367-2900.
Note for readers: Information provided in this post is gathered from secondary sources and not independently confirmed for accuracy. Please bring to our attention any inaccuracies that may be included so they may be corrected, or information removed as requested.
DISCLAIMER: Information provided in this post is not intended to be used as legal or medical advice, nor disrespect the victims or families in any way.  We are providing this post for general information on everyday tragedies and presented in a manner to protect and honor the victims and their families. Minor differences can change the outcome of cases, based on jurisdictional laws.  The information provided in this post should not be relied upon as legal or medical advice. We suggest seeking assistance from legal or medical professionals for your personal circumstance, when necessary.