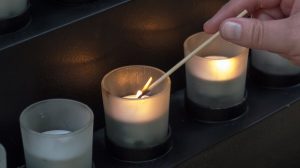 The loss of a loved one, especially when it is unexpected, is one of the most tragic things can occur.  No amount of money can replace the friend or family member who has been taken too soon by the negligence of another.  However, in these types of situations, the law does provide certain remedies to those left behind.
If you lost a loved one in the state of Massachusetts, you may bring a claim for wrongful death.  There are several things to know about wrongful death claims in our state.
What is Wrongful Death?
Wrongful death is simply a legal claim for a death which occurs as a result of another party's negligence.  Under Massachusetts law, the deceased would have had a claim for personal injuries had they survived.  Wrongful death allows the heirs to step into the shoes of the deceased and bring a claim as their legal representative.
Who Can File a Massachusetts Wrongful Death Action?
State law requires wrongful death lawsuits to be filed by the executor or administrator of the deceased person's estate. The executor or administrator is the person who is appointed to be responsible for the estate.  If the deceased had a will, the executor is named in the will.  Otherwise, they are appointed by a court or by agreement of the surviving family members.  In some cases, there may be two people who serve as co-executors of the estate.
What Compensation is Available?
There are several forms of compensation available in Massachusetts wrongful death cases, including:
Funeral and burial expenses
Compensation for loss of services and companionship
Lost future income
Loss of comfort
Medical bills incurred for treatment
Punitive damages**
**Punitive damages are a special type of damages available only in certain cases.  These are extreme damages, meant to punish the wrongdoer for especially negligent or reckless conduct.  Only an experienced Boston wrongful death attorney can advise you whether the facts of your case could support a punitive damages award.
What is the Statute of Limitations for a Wrongful Death Action?
A statute of limitations is a hard deadline by which your case must be filed.  In a wrongful death action, the statute starts running on the date of death.  The Massachusetts statute of limitations for wrongful death claims is three years. In most cases, with a few exceptions, a claim filed more than three years after the date of death will be dismissed because it was filed outside of the statute of limitations.
Boston Wrongful Death Attorney
The death of a loved one is never easy.  At the Law Offices of Jeffrey S. Glassman, we approach these cases with the sensitivity and personal touch that they deserve. For a free consultation with one of our Boston wrongful death lawyers, call us today at 617-367-2900.
Note for readers: Information provided in this post is gathered from secondary sources and not independently confirmed for accuracy. Please bring to our attention any inaccuracies that may be included so they may be corrected, or information removed as requested.
DISCLAIMER: Information provided in this post is not intended to be used as legal or medical advice, nor disrespect the victims or families in any way.  We are providing this post for general information on everyday tragedies and presented in a manner to protect and honor the victims and their families. Minor differences can change the outcome of cases, based on jurisdictional laws.  The information provided in this post should not be relied upon as legal or medical advice. We suggest seeking assistance from legal or medical professionals for your personal circumstance, when necessary.