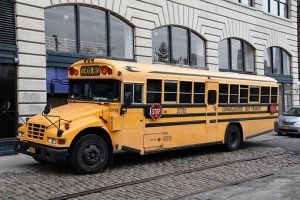 This is an update on a story we posted on earlier in the week.
A man who was driving erratically on the Massachusetts Turnpike alarmed other motorists when he stopped abruptly in the middle of a lane and then climbed onto the hood of a bus.
Police say that the man, 42-years-old and from Dorchester, was driving westbound near Exit 16 in Newton. This happened at around 7:30 in the morning on Tuesday.
The driver was in a 1999 Toyota Corolla.
He climbed on top of the bus onto the hood and yelled at the driver, Rizoli.
There were no children on the bus at the time of the incident.
If you've been injured in a vehicle accident that was caused by someone else acting negligently or recklessly, we want to help you recover assistance and compensation for what happened. We are here to help you with your personal injury claim in Massachusetts.