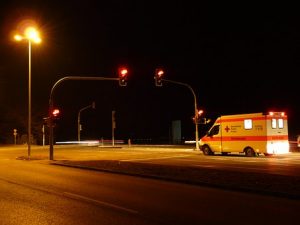 A two vehicle crash took place on Cape Cod Saturday evening.  The accident, which happened on Route 134 near Bob Crowell Road, resulted in injuries.  Police in Dennis, Massachusetts were called to the scene Saturday night.  Upon arrival, they found two vehicles involved in the crash.  They also found that two people involved in the accident suffered injuries which were serious enough to require hospitalization.  An ambulance was called to the scene and the injured victims were transported to Cape Cod Hospital with serious injuries.  Their condition is unknown at this time.  No word on the identity of those involved or a cause of the crash.
Boston Accident Lawyer
If you've been hurt in a collision, you need to speak with injury attorney right away.  Collisions happen daily across Boston and surrounding areas.  They can leave you in a world of hurt, both literally and figuratively.  You are facing high medical costs, time off work, and are dealing with recovery from painful injuries, which can be quite long-lasting and severe.  The insurance company will want to negotiate your claim with your almost immediately after your accident happens.
If you have been involved in an accident that is relatively minor with no personal injuries and just property damage, you can probably handle the case yourself.  However, where injuries are involved, especially serious injuries, you should absolutely not speak with an insurance adjuster.  Instead, your first call should be to our office.
At the Law Offices of Jeffrey S. Glassman, we focus our practice on personal injury and have decades of combined experience in traffic accidents occurring in and around the Boston area and across Massachusetts.  Our team of attorneys knows how to help if you have been injured in an accident due to the negligence of someone else.  We are specially trained to help you and will identify all legal issues which can affect your situation.  Our firm works on a contingency fee arrangement.  We recover nothing unless you also recover. There is absolutely no obligation on your part.  You have nothing to lose if we take your case.
If you would like to speak with someone about your Massachusetts personal injury claim today, please give us a call at 617-367-2900.  The call is free and we would love to hear from you.
Note for readers: Information provided in this post is gathered from secondary sources and not independently confirmed for accuracy. Please bring to our attention any inaccuracies that may be included so they may be corrected, or information removed as requested.
DISCLAIMER: Information provided in this post is not intended to be used as legal or medical advice, nor disrespect the victims or families in any way.  We are providing this post for general information on everyday tragedies and presented in a manner to protect and honor the victims and their families. Minor differences can change the outcome of cases, based on jurisdictional laws.  The information provided in this post should not be relied upon as legal or medical advice. We suggest seeking assistance from legal or medical professionals for your personal circumstance, when necessary.