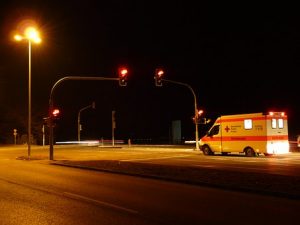 A two vehicle crash took place on Cape Cod Saturday evening.  The accident, which happened on Route 134 near Bob Crowell Road, resulted in injuries.  Police in Dennis, Massachusetts were called to the scene Saturday night.  Upon arrival, they found two vehicles involved in the crash.  They also found that two people involved in the accident suffered injuries which were serious enough to require hospitalization.  An ambulance was called to the scene and the injured victims were transported to Cape Cod Hospital with serious injuries.  Their condition is unknown at this time.  No word on the identity of those involved or a cause of the crash.
Boston Accident Lawyer
If you've been hurt in a collision, you need to speak with injury attorney right away.  Collisions happen daily across Boston and surrounding areas.  They can leave you in a world of hurt, both literally and figuratively.  You are facing high medical costs, time off work, and are dealing with recovery from painful injuries, which can be quite long-lasting and severe.  The insurance company will want to negotiate your claim with your almost immediately after your accident happens.