Traffic was delayed on the Mass Pike traveling eastbound in Chicopee because of a brush fire.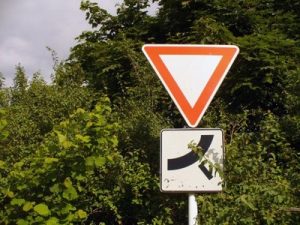 According to Massachusetts State Police Trooper reports, the fire could be seen near  Exit 6.
There are no further details on whether vehicles were involved, or if any injuries were sustained due to an accident.
Dangerous Road Conditions Lawsuits
Dangerous road conditions play a large part in vehicle accidents. An unsafe highway condition exists were there is a defective design, defective construction, improper maintenance or failure to keep the road safe during inclement weather.
A Massachusetts personal injury attorney will determine if one or all of these situations was the cause of the accident in which you or your family were injured.
Entities that plan and build roadways have a near constant obligation to prevent harm from road conditions, such that the state of the highway will not harm a safe driver. The entity is put on notice that vehicles are at risk of getting into car accidents on their highways for a multitude of reasons. And those reasons that the government can control, they should. Therefore, one way to establish that the highway was dangerous is to prove that the entity did not act in such a way as to keep these foreseeable incidents from taking place.
The government or entity responsible for roadways can do many things to keep them safe. Recovery zones should be implemented that allow a driver who veers off the highway to return to the lane. Guard rails are certainly important because they keep dangerous conditions off the roads – vegetation, poles, wires. The government must provide adequate signals and signs that aid in keeping its drivers safe.
Deciding on the proper lawyer will be crucial in the success of your dangerous road condition personal injury lawsuit; someone who can go up against a large government entity. The Law Offices of Jeffrey S. Glassman has handled numerous accident claims and garnered amazing outcomes. If you have been injured in a dangerous road car accident, they may be able to assist you in obtaining compensation. Call now at (617) 367-2900 for a free consultation.
Note for readers: Information provided in this post is gathered from secondary sources and not independently confirmed for accuracy. Please bring to our attention any inaccuracies that may be included so they may be corrected, or information removed as requested.
DISCLAIMER: Information provided in this post is not intended to be used as legal or medical advice, nor disrespect the victims or families in any way.  We are providing this post for general information on everyday tragedies and presented in a manner to protect and honor the victims and their families.  Minor differences can change the outcome of cases, based on jurisdictional laws.  The information provided in this post should not be relied upon as legal or medical advice.  We suggest seeking assistance from legal or medical professionals for your personal circumstance, when necessary.