Earlier today the entire westbound Mass Pike highway was closed in Palmer due to a multi-vehicle accident.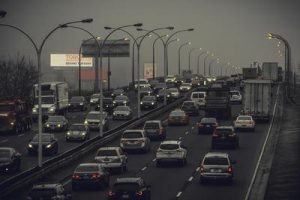 Massachusetts State Police confirm a collision occurred close to a construction zone after Exit 8.
Traffic was held up for a couple of miles in the  afternoon because of the lane closures.
Fault in a Multi-Vehicle Accident
Figuring out who is at fault in a chain reaction lawsuit is sometimes extremely difficult to ascertain. This because each individual involved recollects the sequence of events differently.
When concluding who is at fault in a chain reaction car accident, it is imperative that the investigation focuses on the driver that was negligent. This means driving the car in a way that was unsafe to the public, that is the driver who should be held liable for all injuries in a multi-car crash.
The negligent action in this scenario is usually ignoring the laws of the highway. For example, rules dictate allowing space between vehicles as they travel down the lane or highway. This is to prevent a chain reaction of one vehicle from to a sudden stop. Failure to drive a safe distance away from a car, may make you liable in a chain reaction Massachusetts personal injury lawsuit.
Multi-vehicle case accidents can be troublesome in lawsuits in assigning fault and in determining the exact sequence of events. The lawyers at the Jeffrey Glassman Injury Lawyers are committed to apportioning fault appropriately and seeking redress from the liable party. Please call the attorney at (617) 777-7777 to get started with your case. 
Note for readers: Information provided in this post is gathered from secondary sources and not independently confirmed for accuracy. Please bring to our attention any inaccuracies that may be included so they may be corrected, or information removed as requested.
DISCLAIMER: Information provided in this post is not intended to be used as legal or medical advice, nor disrespect the victims or families in any way.  We are providing this post for general information on everyday tragedies and presented in a manner to protect and honor the victims and their families.  Minor differences can change the outcome of cases, based on jurisdictional laws.  The information provided in this post should not be relied upon as legal or medical advice.  We suggest seeking assistance from legal or medical professionals for your personal circumstance, when necessary.