Reports out today indicate that a Lawrence male was declared deceased at the site of a head-on collision in Haverhill Wednesday evening.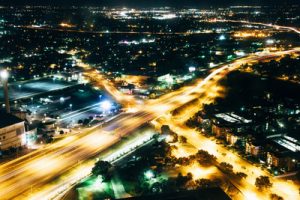 Essex district attorney's office, reveals, 52-year-old Steven Martin passed away in the 8:22 p.m. accident.
According to reports, Martin was driving his 1999 Acura on River Road close to its intersection of Fletcher Avenue at the moment of the accident.
The driver of the other car, a 2011 Ford Fiesta, sustained minimal injuries. The 44-year-old Haverhill female was attended to at Holy Family Hospital.
The accident remains under review and no criminal citations have been issued.
Head-On Collisions
In a Massachusetts wrongful death lawsuit, the surviving family member has to think about the evidence needed to win their case.
A negligence claims means that you are accusing the other driver of failure to act safely, like any other reasonable person in the same situation. A victim proves a driver is negligent by establishing that the defendant owes a duty to others to drive safely while operating a motor vehicle, that the defendant failed to meet this duty when he or she injured the other party, and that the action caused the injuries. A victim has a couple of avenues in how to demonstrate causation. The victim can allege that the defendant directly contributed to the head-on accident because, but for the defendant collided head-on with the victim's vehicle, the accident would have occurred.
Once the above are established, the victim need only show what damages were incurred due to the loss of life such as loss of family support. Please call the lawyers at the Jeffrey Glassman Injury Lawyers today to talk about your claim. You can get a consultation by calling (617) 777-7777.
Note for readers: Information provided in this post is gathered from secondary sources and not independently confirmed for accuracy. Please bring to our attention any inaccuracies that may be included so they may be corrected, or information removed as requested.
DISCLAIMER: Information provided in this post is not intended to be used as legal or medical advice, nor disrespect the victims or families in any way. We are providing this post for general information on everyday tragedies and presented in a manner to protect and honor the victims and their families. Minor differences can change the outcome of cases, based on jurisdictional laws. The information provided in this post should not be relied upon as legal or medical advice. We suggest seeking assistance from legal or medical professionals for your personal circumstance, when necessary.