Last night, a crash occurred in front of JJ's Dairy Hut in Cohasset. The driver was a 17-year-old teen, also of Cohasset. He failed to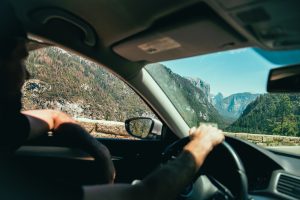 yield to oncoming traffic on Chief Justice Cushing Highway also known as Route 3A.
The accident occurred at 8:15 p.m. when he was leaving JJ's Dairy Hut in his 2012 Ford Focus. The teenager was turning to go south on the highway, when he drove out in front of a 2005 Toyota Prius northbound on Route 3A. The driver of the Prious was a woman in her late 20s, a resident of Whitman. The front of her car was hit by the teenager, which caused her to veer across the lane and into the soft shoulder.
The Whitman woman suffered injuries as a result and was taken to South Shore Hospital.
Teen Car Accident Lawsuits
Teenagers are notoriously risky beings. They also have not driven long enough to understand all the dangers of the road. Nighttime operation of a motor vehicle is especially dangerous for a teenager, because they are also not used to how the lanes, cars, and scenery drastically change at nightfall. Different aspects of operating a motor vehicle come into play in the evening and teens may not adjust to become safe drivers.
A victim of a car accident where a teenager was at fault may believe that they have no recourse to sue an individual who is a minor and has no assets. The law allows a victim, however, to sue the parent if the parent had reason to know that the teen could be potentially an unsafe driver in the road conditions into which the car was entrusted.
If you have been injured by a teenage driver, and you were not at fault, call the Jeffrey Glassman Injury Lawyers today at (617) 777-7777 for a consultation.
Note for readers: Information provided in this post is gathered from secondary sources and not independently confirmed for accuracy. Please bring to our attention any inaccuracies that may be included so they may be corrected, or information removed as requested.
DISCLAIMER: Information provided in this post is not intended to be used as legal or medical advice, nor disrespect the victims or families in any way.  We are providing this post for general information on everyday tragedies and presented in a manner to protect and honor the victims and their families. Minor differences can change the outcome of cases, based on jurisdictional laws.  The information provided in this post should not be relied upon as legal or medical advice. We suggest seeking assistance from legal or medical professionals for your personal circumstance, when necessary.