Monday morning, Rock Hill residents awoke to news that a school bus and a Sport Utility Vehicle had collided on the Interstate 91 south. The accident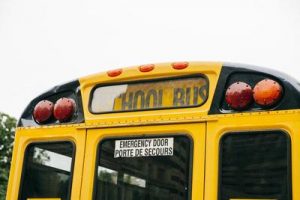 occurred on West Street before exit 23. Head injuries were reported requiring transport to the local hospital. The impact was severe, and caused great damage to the Sport Utility Vehicle. No word on whether there were occupants aboard the school bus, or who the injured parties were.
School Bus Accident Lawsuits
Families across the nation rely on school bus transportation for their children, and believe it is a safe form of travel. However, school bus accidents do occur and based on the reason for the accident, there are many entities who may be responsible for your child's injuries. These include, of course the driver or the school district. But, the victim's family needs to look further than that to the organization that owns the bus if the school is a private school. Sometimes, a school, whether public or private, will contract out the bus service. The contractor could be responsible in that case too. Even in that scenario the contractor may sub-contract the maintenance of the bus and that sub-contractor could be responsible for the injuries as well.