A single-vehicle car accident this afternoon in Holyoke left two people injured. The accident occurred on Route 5 and the injuries are reported as being severe with one victim in critical condition.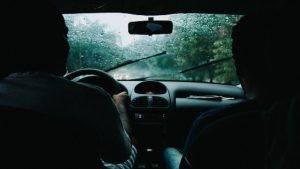 According to the Holyoke Police, the operator of the motor vehicle could not keep control of it and rammed into a tree. The truck accident could be seen at the intersection of Nothampton Street (Route 5) and Lincoln Street. The impact happened at about 3 p.m.
Emergency first responders had to saw the truck in two in order to remove the driver and the passenger. It took the Holyoke Fire crew a quarter of an hour to compelte the rescue. They took the hood off the top of the truck. When the car was separated in two, they still had to remove the front dash off the body of the driver.