An Attleboro man was seriously injured after a swing collapsed last week at a popular outdoor bar.
The man suffered a head injury after being hit by a falling pole at Lawn on D, a popular bar at the Convention Center. WHDH reported two women were on the swing at the time. The man was sitting next to the swing while visiting the bar after marching in the Pride Parade. He suffered a concussion and a serious head wound that required emergency medical care.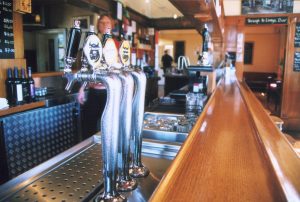 The Massachusetts Convention Center Authority, which operates the bar, told media the incident was the result of a mechanical failure. The Authority said new safety features had been put in place and that the swing was inspected every week.