Fire in Amherst Multi-Family Home Causes Injuries to One Person and Displaces 20 Others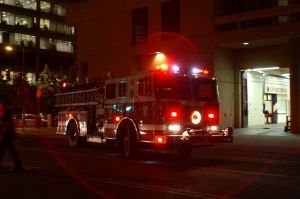 Firefighters responded to a fire in a multi-family home early Sunday morning, April 29, 2018 on Main Street.  The fire broke out around 2:55 am on the third story.
One person was found on the third floor and needed to be removed from the residence.  Some of the residents were pouring water on the fire trying to put it out, after the smoke alarms were going off.  Most of the residents did not need assistance leaving the home.