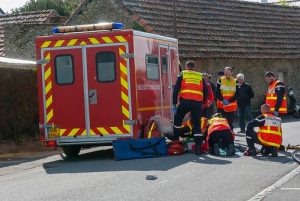 Fires can happen suddenly and be very dangerous. A fire is a raging force of nature that can cause damage to all things in it path. Since this is the case, we must all do what we can to keep fires from happening. Negligent actions such as not keeping fire extinguishers in the house can lead to serious injuries.
On May 29, emergency responders were alerted to a fire that had broken out at a home in Plymouth. Fire crews receive news of the blaze at approximately 6 in the morning, and they arrived on this scene shortly afterwards. The fire occurred at a home on Bourne Road.
Upon arrival, they discovered that the flames had fully engulfed the home. The homeowner was injured in the fire and was transported to the hospital. The extent of their injuries is still being determined, and they remain in the hospital. This incident is still being investigated.