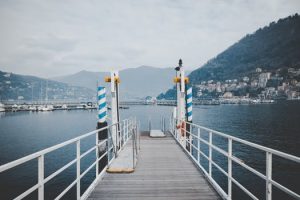 A boat accident in New Hampshire over the weekend led to the death of two including a 7-year-old girl. Two adults and two children were in a 24-foot boat in the Piscataqua River on Saturday night. THeir boat hit a boy and one person was thrown into the water. That person was found in the river and passed away. Another female passenger also died.
The man driving the boat, John Wickman, and a 5-year-old boy were also hurt. The child, Michael Wickman, is now at Boston Children's Hospital.
The cause of this accident is still being investigated. It appears that driver inattention may have caused the accident.
If you've lost a loved one in a tragic accident that was caused by the negligent actions of another person, you could seek compensation and assistance by filing a wrongful death claim. Please contact us today; we want to help you and fight for you to recover what you are owed.