"Turkey town" sees another car accident caused by a turkey flying through a windshield. On Friday the 13th of April, a 60-year old woman was driving on Route 25 in Wareham in the early hours of the morning when a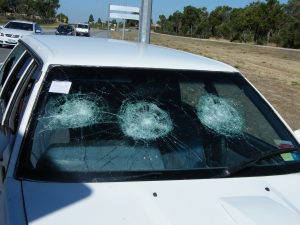 turkey smashed through her windshield completely destroying it; her Volvo XC90 was towed from the scene. She was treated by Wareham EMS and the State Police were called.
This is the third such incident in as many weeks in this town. Wareham is known as "turkey town" because of the neighboring turkey farms.