This morning, around 8:30 a.m., a big rig plowed through a red light intersection causing a multi-vehicle accident. The driver was trying to make a left turn, but ignored the red light and collided into traffic entering the intersection on the southbound Route 140.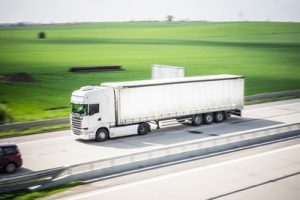 Mansfield Police report the incident occurred at Route 106 and Route 140. Injuries were minimized by the use of seat belts and properly deploying air bag systems.
The southbound lanes of Route 140 were closed to traffic. Traffic was prevented from entering the Foxborough area between West Street and Cabot Blvd. Traffic was also blocked off from Route 106 through Giles Place.
A total of three cars were involved in the accident and all were removed from the scene by a tow truck.