This morning, around 8:30 a.m., a big rig plowed through a red light intersection causing a multi-vehicle accident. The driver was trying to make a left turn, but ignored the red light and collided into traffic entering the intersection on the southbound Route 140.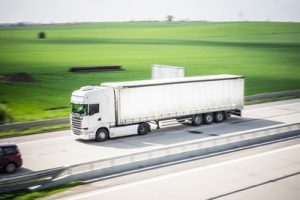 Mansfield Police report the incident occurred at Route 106 and Route 140. Injuries were minimized by the use of seat belts and properly deploying air bag systems.
The southbound lanes of Route 140 were closed to traffic. Traffic was prevented from entering the Foxborough area between West Street and Cabot Blvd. Traffic was also blocked off from Route 106 through Giles Place.
A total of three cars were involved in the accident and all were removed from the scene by a tow truck.
Left Turn Collision Lawsuits
The rules of the road can usually provide guidance in left turn collision liability. Where there is an accident due to an improper left turn, the driver taking the left would be at fault. Unfortunately, the driver turning left can often allege that there were other factors at play that contributed to the accident. Typically this involves a fight over who has the right of way.
The analysis begins with understanding that any driver making a left turn must yield to traffic potentially entering its path. The reason the left turn driver is deemed at fault to begin with is because of the reasons for the left turn car accident. These reasons include: failure to see oncoming traffic, failure to properly judge the speed of the oncoming traffic, driver distraction, failure to use a turn signal, and illegal lane changes.
If you the victim of an accident involving a left turn, the Massachusetts personal injury attorneys at the Jeffrey Glassman Injury Lawyers can assist you. Give us a call at (617) 777-7777 today.
Note for readers: Information provided in this post is gathered from secondary sources and not independently confirmed for accuracy. Please bring to our attention any inaccuracies that may be included so they may be corrected, or information removed as requested.
DISCLAIMER: Information provided in this post is not intended to be used as legal or medical advice, nor disrespect the victims or families in any way.  We are providing this post for general information on everyday tragedies and presented in a manner to protect and honor the victims and their families.  Minor differences can change the outcome of cases, based on jurisdictional laws.  The information provided in this post should not be relied upon as legal or medical advice.  We suggest seeking assistance from legal or medical professionals for your personal circumstance, when necessary.