Researchers have found that patients suffering from traumatic brain injuries (TBI) who've use transcranial LED-based light therapy, demonstrated substantial improvement and recovery. The patients undergoing the therapy reported improved attention, focus, memory and inhibition, reports Science Daily.
Boston personal injury lawyers encourage residents to spread the word about traumatic brain injury issues. As we've stated on our last traumatic brain injury blog, March is Brain Injury Prevention Month.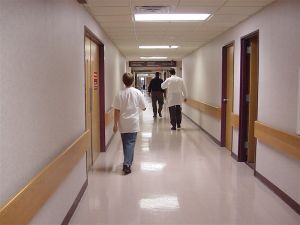 "Transcranial red/near-infrared LED may be an inexpensive, noninvasive treatment, suitable for home treatments, to improve cognitive function in TBI patients, as well as to reduce symptom severity in post-traumatic stress disorder," said Margaret A. Naeser, PhD, of Boston University and the Veterans Affairs Boston Healthcare System.
While the cost of this treatment may be relatively inexpensive, the total cost of TBI diagnostics, treatment and recovery can add up quickly. The CDC estimates that TBI cost the United States an estimated $60 billion in indirect costs and medical costs each year.
The Center for Disease Control and Prevention (CDC) reports that approximately 275,000 people are hospitalized and 52,000 die because of traumatic brain injury each year. TBI is a contributing factor to one-third of all injury-related deaths in the United States.
Brain injuries can include everything from minor head injuries to skull fractures, including concussions and penetrating head wounds. TBIs can also occur at virtually any time, during a sporting event, on the job, car accidents, slip and fall incidents and more.
The Brain Injury Association reports TBI is often "the start of a misdiagnosed, misunderstood, and under-funded neurological disease." The most common form of a TBI is a concussion, which make up nearly 75 percent of all TBI's reported each year. Concussions often go ignored and mistreated and are often diagnosed as part of a sporting injury in Massachusetts.

If you or a family member is dealing with a serious head injury in Massachusetts, contact the Massachusetts injury attorneys at Jeffrey Glassman Injury Lawyers for a free and confidential consultation to discuss your rights. Call 877-617-5333 or contact us through the website.