A Massachusetts state police officer was involved in a Boston car accident with a 40-year-old man, who had reportedly been drinking. The 43-year-old officer suffers from leg injuries, but remains in stable condition at Boston Medical Center.
Boston personal injury lawyers understand that many jobs, including law enforcement, require workers to work in some compromising situations. It is the responsibility of employers to arm you with the necessary tools to keep you safe on the job and the services to help you recover should you be involved in a work related injury.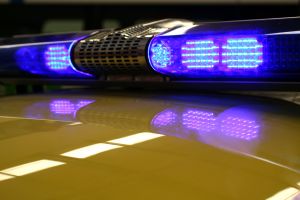 Recently on our Boston Injury Attorney Blog we congratulated Massachusetts for the 100th anniversary of its workers' compensation law. According to WorkersCompensation.com, Massachusetts was the second state to enact a workers' compensation statute.
Two serious accidents took place last week in Massachusetts alone. In addition to an officer's vehicle being struck by an impaired driver, a separate police accident happened last week leaving a 54-year-old officer injured when a car crossing the median struck his cruiser head on.
In 2009, nearly 4,500 workers killed on the job in the United Stated. More than 1,500 of those deaths were the results of transportation incidents, according to The Bureau of Labor Statistics, Massachusetts accounted nearly 70 of those deaths.
According to Boston.com, Massachusetts state troopers have been experiencing a series of crashes lately, leaving many officers injured. The most recent crash marks the 12th serious crash in the past 15 months that left a trooper seriously injured. Causes of these accidents include erratic driving, speeding, or impaired driving of civilians, according to the State Police.
The Unites States has progressed tremendously in workplace safety requirements, but also acknowledges that workers continue to be injured or killed and employers need to be held accountable.

If you have been injured at work in the Boston area, contact Massachusetts Workers' Compensation Attorney Jeffrey S. Glassman for a free and confidential appointment to discuss your rights. Call 877-617-5333.