Our Boston workers' compensation lawyers often report about the dangers of working at a construction site. Operators of cranes and derricks are at increased risk of being injured or electrocuted on construction sites, where job accidents can lead to life-altering work injuries in Massachusetts.
As a follow up to a rule change last year, the Occupational Safety & Health Administration recently came out with a Small Entity Compliance Guide for Cranes and Derricks, which is meant to help small businesses comply with the new standards set last August for the use and operation of cranes and derricks.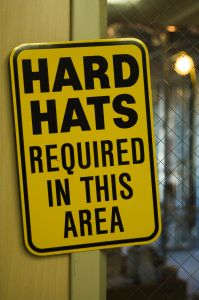 The final rule is meant to help employers at construction sites achieve a safer work environment.
There are approximately 200 fatalities or injuries each year as a result of cranes and derricks work accidents in the construction industry. The original standard set back in 1971, needed updated to help reduce the number of injuries and fatalities occurring each year at constructions sites.
A few of the notable changes proposed by the Final Rule which are addressed in the compliance guide are:
-By 2014, crane operators will need to be certified or officially qualified.
-The newly designed certification requirements are meant to work in combination with local and state laws.
-Employers will be responsible for paying for all training required by the final rule, as well as, certification of equipment operators who work for them.
-Employers are required to use a qualified rigger for assembly/disassembly during rigging operations.
With certified operators and other noted changes the number of injuries should diminish each year, which is the ultimate goal of the U.S. Department of Labor.
"Over the past four decades, we've continued to see a significant number of worker injuries and deaths from electrocution, crushed-by and struck-by hazards while performing cranes and derricks operations," said Assistant Secretary of Labor for Occupational Safety and Health Dr. David Michaels. "This guide will help employers understand what they must do to protect their workers from these dangerous, sometimes fatal incidents."

If you have been injured at work or have a question about a workers' compensation claim, contact Jeffrey Glassman Injury Lawyers for legal advice. Our experienced workers' compensation attorneys can offer advice to personal injury victims in Boston and throughout the state of Massachusetts by calling (617) 777-7777 for a free consultation.