Police logs available today report that a motor vehicle accident happened on Monday, April 23.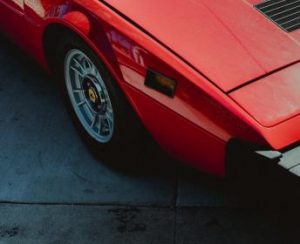 The car accident happened at about 9:41 p.m.
Injuries were reported to the police, and the victims taken to the local hospital.
The accident occurred at Turnpike Road and Middle Road in Southborough.
No further details were released about the victims injuries or the extent of the injuries.
Car Accident Liability
Massachusetts law obligates a motor vehicle driver to act reasonably while on the highways and roads. The driver of a motor vehicle, therefore, must exercise reasonable care depending on the conditions of the road. This means that a motor vehicle driver has to act in such a manner that will not have natural and probable consequences of harm. Meaning that if a driver understands that his or her action could lead to harm in some way, then the driver is under a duty not to engage in those actions. This standard is applicable to an ordinary and prudent person's judgment in the same driving conditions. This standard applies at all times to prevent a car accident and harm to other pedestrians or motorists. This standard includes keeping vigilant while driving, observing other motorists and conditions of the road.
These are all factors that an insurance adjuster, judge or jury will consider in determining whether a driver is at fault. If you have been injured in a car accident and you believe the other driver was negligent in one of these manners, then call the Law Offices of Jeffrey S. Glassman at (617) 367-2900. The attorneys there can evaluate each and every aspect of the accident scenario to determine if there is enough evidence to establish liability on the other driver.
Note for readers: Information provided in this post is gathered from secondary sources and not independently confirmed for accuracy. Please bring to our attention any inaccuracies that may be included so they may be corrected, or information removed as requested.
DISCLAIMER: Information provided in this post is not intended to be used as legal or medical advice, nor disrespect the victims or families in any way.  We are providing this post for general information on everyday tragedies and presented in a manner to protect and honor the victims and their families. Minor differences can change the outcome of cases, based on jurisdictional laws.  The information provided in this post should not be relied upon as legal or medical advice. We suggest seeking assistance from legal or medical professionals for your personal circumstance, when necessary.