In police logs released today, it was reported that a two–car accident happened on Monday, April 23.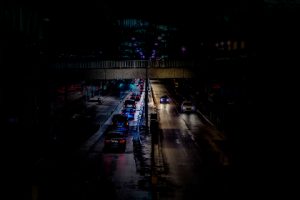 The two-car collision resulted in injuries to two individuals who were transported to Melrose Wakefield Hospital.
The accident occurred at about 2:00 a.m. at Belden Bly Bridge on the Salem Turnpike.
Bridge Car Accident Lawsuits
Bridge vehicle accidents happen for many reasons. Sometimes it is clear, like a bridge collapse, other times the simple design of the bridge may lend itself to more vehicle accidents. The government, engineer or other third-party should be held liable for the dangerous conditions existing on the bridge leading to a motor vehicle accident injury. 
There are several things that a bridge engineer must keep in mind, such as the weather. Strong winds and other forceful weather conditions may sway the bridge and cause vehicles to swerve into each other. The on ramps should be properly marked to avoid accidents, and there should be adequate lighting. If there are any issue with these factors, or defective protective rails then a third-party may be at fault for your vehicle accident.
A motor vehicle accident on a bridge could of course simply be the result of the neglectful other driver. A determination of liability will likely require accident investigators to reconstruct what happened to apportion liability. This means deciding who is negligent. Once that is determined, then an injured party is entitled to damages such as medical costs, lost wages, diminished earning capacity, and pain and suffering.
If you sustained injuries in a motor vehicle accident on a bridge, call the Jeffrey Glassman Injury Lawyers at (617)367-2900 for a case evaluation.
Note for readers: Information provided in this post is gathered from secondary sources and not independently confirmed for accuracy. Please bring to our attention any inaccuracies that may be included so they may be corrected, or information removed as requested.
DISCLAIMER: Information provided in this post is not intended to be used as legal or medical advice, nor disrespect the victims or families in any way.  We are providing this post for general information on everyday tragedies and presented in a manner to protect and honor the victims and their families. Minor differences can change the outcome of cases, based on jurisdictional laws.  The information provided in this post should not be relied upon as legal or medical advice. We suggest seeking assistance from legal or medical professionals for your personal circumstance, when necessary.