Sharkey Issaquena Community Hospital v. Anderson, a case from the Supreme Court of Mississippi, involved a patient who had a stroke and was seen at defendant's emergency room. However, plaintiff contends that hospital did not properly diagnose the stroke and discharged him with instructions to see his primary care physician within three days.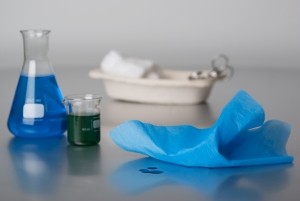 As a result of not being given immediate treatment for his stroke, he suffered permanent brain injury and nervous system damage, including loss of function, loss of enjoyment of life, medical bills, and pain and suffering. There were also special damages alleged as part of plaintiff's action.
Defendant filed an affirmative defense as part of its answer. An affirmative defense generally involves a theory that even if everything plaintiff has alleged is true, the defendant would be not be labile for any damages. At this point, the parties agreed to a scheduling order with all dates listed until the date of trial. A scheduling order will include dates for the close of discovery, dates when expert witness information must be exchanged, and dates of other important things that occur during the pretrial phase of any litigation.
In this case, experts were to be designated on November 30, 2013. However, the plaintiff failed to designate an expert by the appropriate date. In medical malpractice cases, expert witnesses are generally necessary, because a jury is not generally able to understand if a hospital or doctor breached the applicable standard of care for patients presenting with the same or similar symptoms without expert testimony.
At this point, plaintiff filed a motion for a continuance and asked for more time before trial and the ability to file an expert notice after the deadline. The defendants filed a motion for summary judgment on the same day, asking that the case be dismissed on grounds that plaintiff cannot prove their case as a matter of law, because they had not designated an exert witness. After receiving the motion to continue, defendants filed an opposition to this motion. The defendant claimed they were harmed by the three-month delay in not receiving expert notice from plaintiff, and the motion should be denied. This would mean that the case would be dismissed. The court denied defendant's motion for summary judgment and granted plaintiff's motion to continue the trial and late file discovery, including expert witness information.   Plaintiff filed an interlocutory appeal, asking the trial judge be deemed to have erred as a matter of law in granting the plaintiff's motion to continue.
An interlocutory appeal is an appeal that is made before a final judgment is rendered in the case. Typically, litigants must wait until the matter is concluded, but there are certain issues than be raised as an interlocutory appeal. This is a complicated issue, and your Boston personal injury attorney can discuss how this would apply in your particular case should the need arise.
In this case, when defendants appealed, the court reviewed the record from the case and determined that trial court did not err as a matter of law and affirmed trial court's original ruling. This allowed the case to proceed to trial with the judge allowing plaintiff to introduce an expert witness notice.
If you are injured in an accident in Boston, call Jeffrey Glassman Injury Lawyers for a free and confidential appointment — (617) 777-7777.
Additional Resources:
Sharkey Issaquena Community Hospital v. Anderson, December 17, 2015, Supreme Court of Mississippi
More Blog Entries:
Wilkins v. City of Haverhill – Massachusetts Supreme Court Weighs Slip-and-Fall Claim, May 23, 2014, Boston Personal Injury Attorney Blog