Harrison v. Roitmanm involved a heavily contested divorce proceeding. As part of his case, husband hired a psychiatrist as an expert to provide a psychiatric analysis of his wife. Even though the doctor had never personally examined or even met plaintiff, the doctor submitted a written report to the judge in which plaintiff was diagnosed with a personality disorder and noted she had serious mental health issues and was not likely to improve.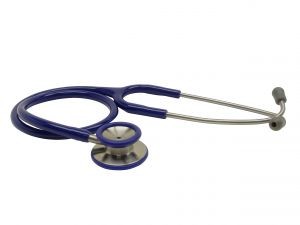 Following this report, plaintiff filed a lawsuit against doctor in which she alleged that doctor committed medical malpractice by making such a negative diagnosis without ever having met plaintiff. She claimed this diagnosis caused her to suffer emotional distress. In this case, it was both negligent infliction of emotional distress and intentional infliction of emotional distress, as well as one claim of civil conspiracy. She claimed that making such a diagnosis without have personally conducted any sort of examination or even reviewing other doctors' records was a breach of the applicable standard of care for a medical health professional in the psychiatric field.
In response to plaintiff's filing of a cause of action, defendant filed a motion to dismiss on grounds that a doctor testifying as an expert witness has immunity from causes of action based upon their testimony. This concept of immunity comes from a desire to have witnesses not be afraid to testify at trial. However, we are normally dealing with the issue of defamation and not an intentional or negligent infliction of emotional distress. The trial court found that defendant did have an absolute privilege of immunity in this matter and dismissed the case against her. At this point, plaintiff appealed the dismissal on grounds that her privilege only applied to defamation claims, which she had not filed in this case.
In this type of appeal, the court looked at the facts in the light most favorable to the not moving party. This means that court will accept all of plaintiff's facts as true for the purpose of the appeal. The only way an appeal can succeed is in the case where, even if everything plaintiff says is true, she would still not have a case in which a jury could reasonably find for the defendant.
The court then looked at the issue of whether an absolute immunity defense applied to claims of intentional or negligent infliction of emotional distress instead of simply defamation claims as the privilege was originally intended. The court concluded that state law limited absolute immunity for a testifying witness to claims of defamation and not the intentional infliction of emotional distress or the negligent infliction of emotional distress. The case was reversed and remanded for further proceedings consistent with this opinion.
It should be noted that negligent or intentional infliction of emotional distress claims are hard to prove, and just because the court reversed the trial judge's dismissal, it does not mean that she automatically wins the case. It means that she will be able to proceed with the case and eventually a jury can determine if defendant is liable to plaintiff for intentional infliction of emotional distress or negligent infliction of emotional distress, or not at all. Emotional distress claims can be very complicated, and you should speak with an experienced Boston personal injury lawyer about the facts of your particular cause of action.
If you are injured in Boston, call Jeffrey Glassman Injury Lawyers for a free and confidential appointment — (617) 777-7777.
Additional Resources:
Harrison v. Roitmanm, December 17, 2015, Supreme Court of Nevada
More Blog Entries:
Summer Swimming Pool Safety in New England, May 15, 2014, Boston Personal Injury Lawyer Blog