In the Commonwealth of Massachusetts, there are negligence-based torts and intentional torts. A negligence tort is the most common type of claim filed in a civil personal injury lawsuit. This is when a defendant is alleged to have owed a duty of care to plaintiff, breached this duty of care, and the breach actually and proximately caused damages to the plaintiff.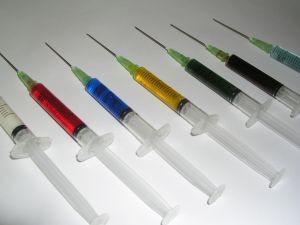 An intentional tort can be something like assault and battery where the tortfeasor intentionally injures the plaintiff. However, there is a different kind of intentional tort in the concept of medical malpractice known as medical battery. Essentially, whenever you go into the hospital for a medical procedure, you must give your informed consent. If you do not give your consent, then the doctor has no right to treat you.   If he or she has not consented, the contact would be considered offensive or harmful, and this would constitute a medical battery.
While you may be wondering why a doctor would intentionally perform a procedure without your permission, we can think back to the cases we all heard about years ago where people would go the hospital for an amputation and the doctor would amputate the wrong leg. If you gave consent to have your left leg amputated, and the doctor amputated your right leg, the operation was done without consent and could be considered medical battery.   Even though it is obviously also negligent to cut off the wrong leg, the reason a plaintiff might want to file a Boston personal injury lawsuit under a theory or medical battery is because it is a lot easier to prove an intentional tort than a negligence-based medical malpractice case. We do not need expert witnesses to describe the national standard of care, because it is obvious you should not cut off the wrong leg. If you have had surgery on a leg, you will notice they draw on your leg with a marker indicating it is the right leg on which to operate.
In Bradley v. Sugarbaker, a case from the United States Court of Appeals for the First Circuit, plaintiff sued the defendant under theory of medical battery. Plaintiff alleged defendant did not get her informed consent to perform a surgical biopsy, and this caused an injury. She also filed a negligence claim in additional to the battery claim.
A trial was held on this issue, and jury returned a verdict in favor of defendant. The plaintiff appealed this case on grounds that trial judge improperly excluded her medical battery claim. As a second ground for the appeal, plaintiff asserted that defendant should not have excluded her expert witness, who would have testified a fine-needle aspiration is a viable non-surgical treatment that could have been used instead of a biopsy.
Ultimately, the United States Court of Appeals for the First Circuit, affirmed the dismissal of the medical battery cause of action, but reversed the judge's exclusion of her expert witness who would have testified about the needle biopsy. The cases was reversed in part and affirmed in part and remanded for further proceedings.
If you are injured in an accident in Boston, call Jeffrey Glassman Injury Lawyers for a free and confidential appointment — (617) 777-7777.
Additional Resources:
Bradley v. Sugarbaker, December 16, 2015, United States Court of Appeals for the First Circuit
More Blog Entries:
Wilkins v. City of Haverhill – Massachusetts Supreme Court Weighs Slip-and-Fall Claim, May 23, 2014, Boston Personal Injury Attorney Blog