Shoppers are at increased risk of Boston premise liability accidents as the holiday shopping season enters full swing and winter weather descends on the East Coast.
We reported last month on our Boston Personal Injury Attorney Blog that the government had warned retailers about the risk posed to employees by intentionally advertising heavy discounts meant to draw large crowds for Black Friday.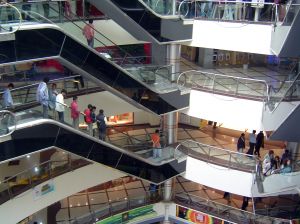 As the Boston Globe reports, the holiday shopping season has gotten off to a fast start and is responsible for upwards of half of retailer profits. As such, retailers will look to keep the momentum going right through the holidays, and will no-doubt hold closeout sales right through the first of the year.
Business and property owners must put at least as much emphasis on the safety of employees and guests as they do on reaping holiday profits. When a negligent condition leads to a serious or fatal accident on business property, a Boston personal injury lawyer or wrongful death attorney should always be consulted to help protect the physical and financial well-being of you and your family.
Massachusetts premise liability claims may include:
-Wet floors
-Dark parking lots
-Broken or uneven sidewalks or walking surfaces
-Loose handrails or fault stairwells
-Merchandise or shelving fixtures falling from height
-Elevator or escalator accidents
-Assault on business property
–Negligent security
-Parking lot accidents
If you have been injured on business property in Massachusetts, contact Boston Injury Attorney Jeffrey S. Glassman for a free and confidential appointment to discuss your rights. Call 877-617-5333.