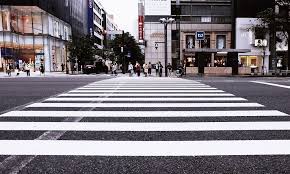 Boston Police responded to a pedestrian injury accident on Thursday morning.  The accident happened at around 10:00 am at 3035 E. Washington Street.  That is where police received a report that a motor vehicle struck a pedestrian in the roadway.  Boston Police Officer Brendan Wheeler handled the call for help.
While we know that the pedestrian was injured, the extent of the injuries remains unknown at this time.   Neither the driver of the vehicle nor the pedestrian have been identified.  The accident remains currently under further investigation.
Pedestrian Accidents
Pedestrian accidents are an unfortunate fact of life in our state.  Especially in large cities, such as Boston, where pedestrians are all around, these accidents occur frequently.  In heavily congested areas, it is extremely important for drivers to use due caution when approaching an area frequented by pedestrians.  Similarly, pedestrians must make sure that they are always following all traffic laws and ordinances for their own safety.
If a pedestrian is injured due to the negligence another, the pedestrian may have claim for personal injuries suffered as a result.  These cases are complicated, however.  If you find yourself in this situation, you need an experienced personal injury attorney to help walk you through your case.
At the Law Office of Jeffrey S. Glassman, we can help.  We have the skill and experience to help get you the results you deserve.  We offer free consultations.  To discuss your case with one of our attorneys, please call us today at 617-367-2900.
Note for readers: Information provided in this post is gathered from secondary sources and not independently confirmed for accuracy. Please bring to our attention any inaccuracies that may be included so they may be corrected, or information removed as requested.

DISCLAIMER: Information provided in this post is not intended to be used as legal or medical advice, nor disrespect the victims or families in any way.  We are providing this post for general information on everyday tragedies and presented in a manner to protect and honor the victims and their families. Minor differences can change the outcome of cases, based on jurisdictional laws.  The information provided in this post should not be relied upon as legal or medical advice. We suggest seeking assistance from legal or medical professionals for your personal circumstance, when necessary.