It is always a difficult time when we can no longer take care of a loved one at home and it becomes time to have them live at a nursing home or other type of assisted care facility.  While this is not easy, there often comes a time when we must depend on the training, compassion, and professionalism of the management and staff to care for our loved ones and treat them with the dignity and respect they deserve, and to provide an appropriate level of medical attention when needed.  If the nursing home fails to do so and a patient is injured or killed, this may be the basis for a negligence lawsuit against a Boston area nursing home.
Recent Example of a Nursing Home Death in the Greater Boston Area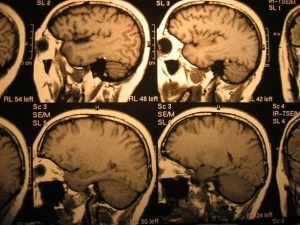 According to a recent news article from the Worcester Telegram, a nursing home in our area has been fined $140,000 in connection with the death of an 87-year-old resident. The decedent's family has alleged his death was due to negligence on behalf of nursing home staff.  He died in UMass Memorial Hospital less than two days after he had gotten out of bed to the use the bathroom and fell and hit his head on a night table. It has further been alleged after he fell, a nursing aid told management decedent's nurse requested nobody report the fall and simply put him back in bed.  There was no medical attention or evaluation provided for decedent following what ultimately turned out to be a fatal fall. 
Decedent was actually one of the founders of the nursing home before living there as a patient after being diagnosed with Parkinson's disease. It was well-known he was a fall risk due to this disease and was wearing a bracelet indicating his status as such.  He also had an alarm on his wheelchair but it had been removed prior to his fall, because he would have trouble with it when he needed to go to the bathroom in the middle of the night.
The family was not told about the fall when it happened, and only learned of it when they came to visit him the following day.  When they noticed his speech was slurred and he did not seem okay, they asked what happened and learned of the fall.  The family then asked to see the incident report, but learned none had been created. At this point, family members demanded staff call 911. When he was taken to the hospital, a CT scan was performed, indicating he had intracranial bleeding and needed to be rushed to a level one trauma center. Due to the long period of time without medical intervention, doctors told family members there was nothing they could do at this point and he was soon pronounced dead.
It was further alleged decedent's nurse noted nothing unusual had occurred on his chart. Following an investigation by the Department of Public Health (DPH) and various other agencies, the nursing home was fined $140,000.
Duty of Care in Boston Nursing Home Injury Cases
Our Boston nursing home injury lawyers  know too many injuries at assisted care facilities are due to the abuse or neglect of patients.  A nursing facility has a contractual and statutory duty to act in a reasonable and prudent manner so as to prevent foreseeable injuries and respond in a reasonable and prudent manner when an injury does occur.  The level of care required is equal to how another nursing home and its employees would reasonably act in the same or similar situation.  This includes both preventing the fall and seeking prompt medical attention should a fall occur. Simply pretending it did not happen and failing to seek medical attention or even generate an incident report could be considered negligent conduct.
Nursing Home Fall Injury Statistics
The National Institutes of Health (NIH) conducted a study involving surveillance data of newly-admitted nursing home residents who had never previously stayed in a nursing home.  This study found over 20 percent of patients studied had at least one fall during the first month of residency at their respective institutions. Data such as this shows there is such a prevalence of fall  staff must be aware of the risks and know how to properly respond when a fall happens.  This is not to say all of these falls could have been prevented, but there is no reason anyone who suffers a fall should not be immediately evaluated by medical professionals on sight who can then call 911 if needed.  In the case of internal bleeding, including bleeding on the brain, the faster the bleeding can be stopped and the pressure relieved, the better a patient's chances are of surviving the incident.
Other Causes of Boston Nursing Home Injuries
In addition to fall accidents, some nursing home residents are not provided with the proper level of treatment with respect to hygiene and nutrition. We have seen many cases of patients being allowed to remain in the same position in their beds for extended periods of time without any care being taken to prevent and treat bed sores. If these bed sores are allowed to happen and are not treated, they can develop into painful and sometimes deadly infections and this neglect is a form of negligence and can be the basis for filing a Boston personal injury lawsuit.
It is often hard for a family member to know what constitutes negligent conduct on behalf of nursing home staff, especially in cases where nursing home staff and management will not tell a patient's family what exactly happened.  The best thing a plaintiff's family can do is to speak with an experienced nursing home injury lawyer in Boston.  They should not worry about cost because the consultation is free, and in most cases, these nursing home injury matters will be handled via a contingency fee agreement in which plaintiff will not have to pay for any legal fees unless they are successful in obtaining a settlement or verdict from a jury.
If you are dealing with nursing home injury in Massachusetts, call Jeffrey Glassman Injury Lawyers for a free and confidential appointment — (617) 777-7777.
Additional Resources:
Worcester nursing home fined $140K after fatal fall, February 7, 2018, By Elaine Thompson, Worcester Telegram
More Blog Entries:
Pontoon Boat Operator Charged With Criminal Negligence in Boy's Death, Feb. 16, 2017, Boston Sport Injury Lawyer Blog