Recently, customers of the Massachusetts Bay Transportation Authority's (MBTA) four commuter rail lines were offered apps to allow them to purchase tickets to ride the train on their smartphones instead of using paper tickets.
This app is the first of its kind in the nation. It's available through the MBTA mTicket app for Andriod and the iPhone. All a user has to do is show the ticket on the screen of their phone. It's a digital "flash pass" that contains an encrypted bar code.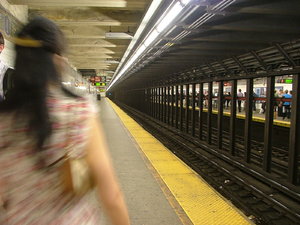 "The new MBTA mTicket application is the latest innovation from MassDOT and the MBTA." said Richard A. Davey, CEO and Secretary for the Massachusetts Department of Transportation (MassDOT).
Our Boston personal injury attorneys understand that customers can buy tickets in a matter of seconds now. The downloaded tickets are stored in the users "ticket wallet." Now, customers don't have to worry about losing their ticket. And even if you lose or break your cell phone, you can just transfer the tickets at any of the MBTA's customer service locations. This is also helping customers to get out of those pesky surcharges that accompany paper ticket purchases. It's also a lot easier, more convenient and even faster as riders don't have to wait in line to purchase tickets anymore. It's all done in the palm of your hand.
Lines Participating in the Pilot Project (Phase 1):
-Newbury/Rockport
-Haverhill
-Fitchburg
-Lowell
The second phase of the pilot project will allow customer using the Old Colony, Greenbush, Providence, Fairmount, Franklin and the Worcester Commuter Rail Lines to purchase these paperless tickets.
Customers will also soon be able to get monthly passes to ride on their phones. That's expected to launch in the beginning of 2013. Pretty soon, there will be no more paper tickets left to ride with the MBTA.
And customers seem to be warming up to this new technology. According to the most recent reports, the app has been used about 6,000 times since it was released. The Boston Globe reports that this app is more cost effective than installing ticket machines at all of the Commuter Rails. Money is being saved and riders are having less time to wait in lines. It's a win-win for everyone.
"There's been a lot of positive feedback — many are excited about the app and it's more convenient for them," said acting General Manager Jonathan Davis.
You can get the app and buy these tickets with just a credit card. The ticket will appear black and white on your screen until you hit "activate." Upon doing this, the ticket will pop into color and you're ready to go!
It's not only the customers who are liking the new app either. Conductors are saying it's making everything a lot easier, too! Lines are dwindling, confusion is simmering and we're saving a lot of trees in the process.
Don't worry BlackBerry users. An app for your phone is currently in the works!

If you have been injured in an MBTA accident, contact Personal Injury Lawyer Jeffrey S. Glassman for a free and confidential consultation to discuss your case. Call 877-617-5333.
More Blog Entries:
MBTA Safety Watch: Crack Down on Fare-Hoppers Continues, Boston Personal Injury Attorney Blog, November 13, 2012
Young Man Hit by Orange Line Train, Boston Personal Injury Attorney Blog, November 6, 2012