Officials with the Massachusetts Department of Transportation (MassDOT) recently unveiled a new and more effective snow-clearing machine. It's the Tow Plow and it can clean 2.5 travel lanes in just one pass. A typical snow plow can't even clear one lane at a time.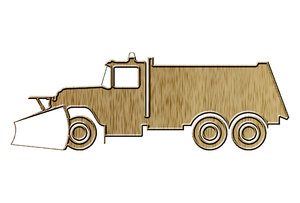 "This Mega Plow takes the place of three pieces of equipment. We are reducing emissions, man-power, and still clearing the roads for our customers," said MassDOT CEO and Secretary Richard A. Davey.
Our Braintree personal injury attorneys understand that the snowplows may serve as a nice convenience for us as they help us to navigate our roadways in the snowiest of conditions, but they also serve up some serious dangers. Snowplow operators are typically safety-conscious, but they need your help. Stay back and allow them to safely do their job of clearing the road for you. Don't take a chance. Don't crowd the plow!
This season, there are 12 new Tow Plows on order and already 40 new plows with spreaders and 9 new loaders. There are also 4,000 private vendors who join MassDOT in working to clear our roadways.
This year's ice and snow budget is $45 million. Already this year, District 2 (consisting of New Braintree to Westhampton and Warwick or Southwick) has spent close to $250,000 because of the storm on the 7th of November. Currently, District 2 has close to 80,000 gallons of liquid de-icers and anti-icers, more than 2,000 tons of sand and close to 40 tons of salt. All we need is safe drivers to help them to lay it down safely — without car accidents.
To help to keep you safe around these snow and ice-removing vehicles, we're here to offer you some safe driving tips. Please review them and share them with your loved ones. Safe roadways is a group effort from all motorists.
Safety Tips — Snowplows:
-Remember that these vehicles have large blind spots and can't see behind their vehicles. Sometimes they stop or backup to complete clearing the roadway. Keep your distance from these vehicles.
-Keep an eye out for these vehicles. They can be in one lane or in all of the lanes. Make sure you know where they are.
-Stay out of "authorized vehicle only" areas. These are areas for snowplows and other official vehicles to make turnaround.
-Slow down your speed when passing snowplows.
-Always wear a seat belt to help to prevent injury and death in the event of an accident.
-Make sure your headlights are on to increase your visibility and to help others to see more easily.
-Before heading out, check the weather and the traffic reports. This will help you to steer clear of congested and closed areas. This way you can plan a more effective route.
-Never drive through a snow cloud or in whiteout conditions.
-Keep it calm. Remember that snowplow operators periodically pull over to allow traffic to pass by.

If you or a loved one has been injured or killed in an accident, contact Jeffrey S. Glassman for a free and confidential consultation to discuss your case. Call (617) 777-7777 today!
More Blog Entries:

Boston Drowsy Driving Prevention Week — Young Motorists at High Risk, Boston Personal Injury Attorney Blog, November 16, 2012
857-DOT-INFO: Helping to Make Your Massachusetts Commute Safer, Boston Personal Injury Attorney Blog, November 10, 2012