A recent news article from the Union Leader discusses a report that a man recently settled a lawsuit with a night club in the amount of $500,000.  The lawsuit was filed after plaintiff was injured in a confrontation with night club security personnel outside the Gloucester area establishment.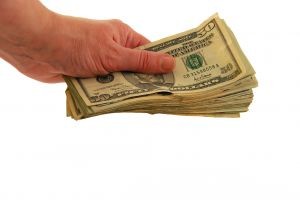 The 23-year-old plaintiff was severely injured as a result of the altercation with nightclub bouncers and had to have multiple surgical operations to treat his injuries. In his complaint, he was demanding $1 million in damages.  As part of the pretrial process, the case went before a mediator with Massachusetts Dispute Resolution Services, and this ultimately led to the settlement that both parties were willing to accept. 
The nightclub owner initially tried to defend the lawsuit by claiming that the security personnel would not have had to harm the plaintiff if he had not first attacked them.  This brings up an interesting point about a typical settlement in a personal injury case.
In most settlement agreements, each party can continue to maintain their position, and there is no reason for the defendant to admit to liability in connection with any of the allegations.  There is also typically a confidentiality agreement, so the parties cannot discuss the details of the settlement even if the amount is made public, as is sometimes the case through other judicial proceedings.
Settlement agreements will also include a provision that releases the other party from any and all liability in connection with the events that relate to the lawsuit, such as a car accident or bar fight.  It should be noted that most personal injuries cases will settle long before trial.  Many cases will settle before a lawsuit is even filed.  There is nothing wrong with this, as you can often achieve a full and appropriate financial recovery through a private settlement agreement.
However, when you speak with a Boston personal injury attorney, you want to make sure he or she is actually willing to go to trial and fight when necessary to get you the award you deserve. Many attorneys will never go to trial and will take a quick settlement even when it is not in your best interest.  The reason they are willing to do this is because they handle thousands of cases and only expect to make a little money from each case.  This is not in your best interest, and you should make sure your attorney will zealously advocate for your rights.
A full and appropriate financial recovery should include payment for pain and suffering, medical bills, future medical expenses, compensation for lost wages, and payment for special damages. There are other possible claims that can be filed such as for the intentional infliction of emotional distress (IIED), negligent infliction of emotional distress (NIED), and in some cases loss of consortium damages. However, it should be noted that these damages are not easy to get and are not available in many cases.  Since no two cases are exactly the same, as the facts are always different, you should speak with an experienced personal injury attorney about your actual situation.
If you are injured in an accident in Boston, call Jeffrey Glassman Injury Lawyers for a free and confidential appointment — (617) 777-7777.
Additional Resources:
Mass. man awarded $500k in lawsuit settlement against Manchester nightclub, February 28, 2016, Union Leader, By Doug Allen
More Blog Entries:
Wilkins v. City of Haverhill – Massachusetts Supreme Court Weighs Slip-and-Fall Claim, May 23, 2014, Boston Personal Injury Attorney Blog