In Ketler v. PFPA, LLC, a case from the Supreme Court of Delaware, the plaintiff claimed he was injured while working out at fitness center owned by the defendant. Plaintiff claimed that his injuries were caused while using defendant's fitness equipment and were the result of negligence on behalf of defendant and its employees.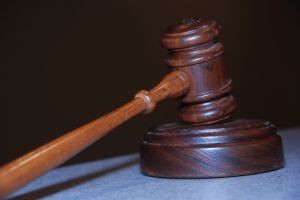 However, defendant filed a motion for summary judgment, asking that the case be dismissed. The basis for a motion for summary judgment is essentially that a plaintiff has failed to state a claim for which relief can be granted and that there is no genuine issue of material fact. In other words, defendant is saying that, even if you believe everything plaintiff has claimed in his complaint, defendant is not liable for the injuries allegedly caused to plaintiff.
In this case, the reason they were asking for summary judgment and saying they were not liable is because plaintiff signed a release of liability when he got his membership at the gym. Anyone who has ever gotten a gym membership can probably recall being required to sign a similar release before getting their membership card or key tag.
The trial court granted the defendant's motion for summary judgment, because, according to state law, as long as the release is unambiguous, not in violation of public policy, and is not otherwise unconscionable, the release will be deemed valid. The trial court determined defendant's release met all of these requirements and was therefore valid, so the court dismissed the case.
At this point, plaintiff filed an appeal on grounds the release was ambiguous, unconscionable and in violation of public policy. The appellate court agreed with the trial court that the release was valid and affirmed the trial court's granting of defendant's motion for summary judgment.
First, it should be noted that this case occurred in Delaware, which is generally known as state that is very favorable to corporations, which is, of course, the reason many businesses choose to incorporate in that state. It follows that court decisions often favor corporations, and that is major reason many businesses have customers sign waivers with a choice of law provision requiring many causes of action to brought in that state.
On the other hand, Massachusetts has one of the most comprehensive consumer protections statues in what is Section 93A of the Massachusetts General Laws. While this may not apply in every case, as your Boston personal injury lawyer can explain, the courts in the Commonwealth of Massachusetts are much more likely to consider invalidating a general release of liability than other states.
Courts will look at the overall fairness in terms of bargaining power and a variety of other factors when deciding on the issue. However, since the facts are never the same, and every case is different, you should speak with an experienced personal injury attorney about how things will work with your actual situation. As a technical note, before you can file a Section 93A claim in Massachusetts, your attorney must first file a demand letter warning that you intend to file under that section, giving them a chance to resolve the matter. This will then allow you to seek triple damages in your personal injury lawsuit in some cases.
If you are injured in an accident in Boston, call Jeffrey Glassman Injury Lawyers for a free and confidential appointment — (617) 777-7777.
Additional Resources:
Ketler v. PFPA, LLC, January 16, 2016, Supreme Court of Delaware
More Blog Entries:
Wilkins v. City of Haverhill – Massachusetts Supreme Court Weighs Slip-and-Fall Claim, May 23, 2014, Boston Personal Injury Attorney Blog