Slip and fall accidents can happen anytime. They can happen in stores when the management negligently fails to clean up a spill or mark the area with a wet floor sign, and they can happen when a tile or section of concrete is left in a state of disrepair that causes someone to trip. However, in the winter we tend to see many more slip and fall accidents occurring outside when someone slips on snow or ice.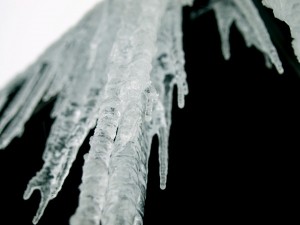 In some cases, an outdoor slip and fall is simply nobody's fault. In other cases, the city should have plowed better, and in other cases, the accident is to blame on the negligence of a shop or business owner that had a duty to clear the snow and ice in their parking lot, but failed to do so. This could be considered negligence and the basis for a personal injury lawsuit.
In order to help prevent some of these slip and fall accidents caused by snow and ice, a group of doctors are offering advice on how to prevent these injuries through a recent article in the Chicago Tribune. These doctors work in the emergency room and are familiar with the type of injuries falls on snow and ice can cause.
While it is often the slippery surface that causes a person to lose his or her balance and fall, it is the natural inclination to hold one's hands out to brace for the fall that results in serious injuries to the hands and wrists. Many people have suffered severely broken wrists as a result of a fall in this manner.
This is not to say that falling on your hip is always better than falling on your hands, because they also tend to see a lot of hip injuries as a result of a fall on snow or ice. Since most of the accidents are a result of someone losing one's balance, wearing shoes that that have proper traction and are designed for walking on snow or ice can significantly reduce the chance of falling in this manner.
While these tips are helpful in preventing slip and fall injuries on the part of the victim, there is also a lot business owner can do to prevent customers from being hurt. The most important thing is to patrol the areas in front of their respective businesses. This is especially true if business has an off street parking lot where the maintenance is under the sole responsibility of the business owner or property management company.
There are a lot of issues that can affect liability in a slip and fall case that occurs as a result of falling on snow and ice. However, the most important thing you can do is make sure you report your injury to the property owner and do not turn down assistance, including a ride to the hospital. Many people are embarrassed after a slip and fall and will basically try to suppress the pain and hobble away so that they can get away from the scene. Many people will even tell people they are fine. This is not what you should be doing if you take a serious fall. You should accept any medical assistance, as that will make it easier for your Boston slip and fall injury attorney to assist you in obtaining a full and appropriate financial recovery.
If you are injured in an accident in Boston, call Jeffrey Glassman Injury Lawyers for a free and confidential appointment — (617) 777-7777.
Additional Resources:
Elgin doctors offer tips to prevent winter slips and falls, January 9, 2016, Chicago Tribune, By Mike Danahey
More Blog Entries:
Wilkins v. City of Haverhill – Massachusetts Supreme Court Weighs Slip-and-Fall Claim, May 23, 2014, Boston Personal Injury Attorney Blog