Two individuals in separate motor vehicles sustained injuries in a three-car accident on the northbound side of Interstate 495. The accident occurred late this  afternoon. The collision occurred south of exit 46, near the Route 110 and Interstate 495 connector.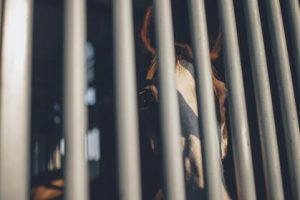 The drivers were transported to Lawrence General Hospital.
The third motorist involved in the accident was a 19-year-old Lawrence man in a 2015 Toyota Corolla.
Trailer/Hitch Auto Accident Lawsuit
The issue with truck hitches is that these trailers are not attached by professionals. Runaway trailers and negligent hitch collisions happen when people; without any proper knowledge are the hitching their trailer, or other items, to their cars transporting cargo or live animals.
These accidents happen often because there are a various reasons that hitches stop working or runaway. Attaching a hitch to a pickup truck or a vehicle designed to tow a trailer, does not mean they are safer. Hitching accidents can happen in any scenario and are usually caused for the following reasons: manufacturing defect; wear and tear; defective trailer ; speed; lack of safety chains; overweight cargo; or defective brakes.
If you have been injured in an auto accident where the party at fault did not properly hitch a horse trailer or other cargo, call the Law Offices of Jeffrey S. Glassman at (617) 367-2900 to get your case started today.
Note for readers: Information provided in this post is gathered from secondary sources and not independently confirmed for accuracy. Please bring to our attention any inaccuracies that may be included so they may be corrected, or information removed as requested.
DISCLAIMER: Information provided in this post is not intended to be used as legal or medical advice, nor disrespect the victims or families in any way.  We are providing this post for general information on everyday tragedies and presented in a manner to protect and honor the victims and their families. Minor differences can change the outcome of cases, based on jurisdictional laws.  The information provided in this post should not be relied upon as legal or medical advice. We suggest seeking assistance from legal or medical professionals for your personal circumstance, when necessary.