In the largest furniture recall in American history, Swedish company IKEA has recalled more than 29 million chests and drawers following the third child death and dozens of child injuries in three years.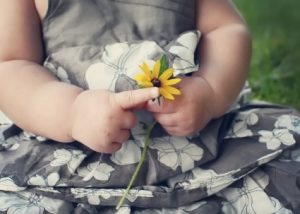 Based on data from the Consumer Product Safety Commission (CPSC), not only is this furniture recall the largest that has ever been issued, the second-largest furniture recall wasn't even close. In that case, 10 million beanbag chairs sold by nine separate companies between 1971 and 1995. In that case, at least five children had died after reportedly unzipping those beanbag chairs and swallowing the small pellets inside, choking to death. Then there was the recall of some 2.1 million folding child folding chairs after the locks kept failing and little fingers were getting pinched in the hinges.
This recall was three times bigger than the beanbag recall. Part of the problem is the way Ikea furniture is designed. It's lightweight and has low stability ratings. These dressers have reportedly killed at least six children since 1989, beginning with a 20-month-old girl who was killed when an un-anchored, four-drawer dresser tipped over and pinned her against the floor. The cases just kept adding up from there. 
But it wasn't until 2014, when two tots died within just four months of each other the same way, that IKEA started doling out free anchor kits. However, it wasn't until a third child died in February that IKEA finally initiated a full recall that offered either full or partial refunds on every single three-plus drawer chest or dresser they had ever sold in the U.S. and Canada. IN that last case, a 22-month old boy from Minnesota was killed when a 6-drawer MALM chest fell on top of him.
The recall involves 8 million MALM dressers and 21 million dressers. In addition to the 29 million chests and dressers recalled in the U.S., the company is also recalling 6.6 million chests and dressers in Canada.
Many more children were reportedly injured.
Now, we are starting to see a number of wrongful death lawsuits filed against the furniture maker. One of those was filed in Washington state by the parents of a 2-year-old killed in June 2014 in a fatal tip-over . Another was filed by the mother of a Pennsylvania woman whose 2-year-old son died the same way in February 2014. The lawsuits allege the furniture pieces are inherently unstable. Although the company does offer free anchor kits, injury lawyers say that simply isn't enough.
Here is the thing: It's reasonably foreseeable that people will put up a piece of furniture and not take the extra step of anchoring it to the wall, assuming it is sturdy. The company is aware that this is an issue that continues to maim and kill children, and yet it has not addressed the inherent design flaws that keep this happening. A recall is a good first step, but there is evidence to suggest that should have been done long ago.
Furniture tip-overs in general lead to an estimated 38,000 emergency room visits in the U.S. each year, according to data with the CPSC.
If you have suffered personal injury in Massachusetts, call Jeffrey Glassman Injury Lawyers for a free and confidential appointment — (617) 777-7777.
Additional Resources:
Following an Additional Child Fatality, IKEA Recalls 29 million Chests and Dressers Due to Serious Tip-Over Hazard, June 28, 2016, Boston Furniture Injury Lawyer
More Blog Entries:
Alcala v. Marriott Int'l, Inc. – Icy Sidewalk Slip-and-Fall Lawsuit to be Retried, June 27, 2016, Boston Child Injury Lawyer Blog