When a soon-to-be mother went to the hospital at 2 a.m., her pregnancy full-term, she knew something wasn't right. Her baby boy wasn't moving as he had in the days and hours before. But when she got there, student resident doctors at The University of Chicago Medical Center didn't take immediate action, even when a fetal heart monitor immediately showed distress. For 12 hours, no action was taken. For 12 hours, that child was slowly suffocating.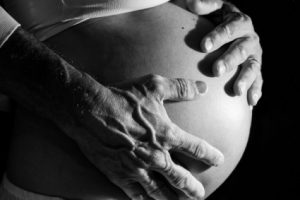 When doctors finally did initiate an emergency Cesarean section, the baby boy wasn't breathing. He was revived and then rushed to the neonatal intensive care unit and placed on life support. There, he stayed for weeks. But the damage to his brain over the course of those hours was irreversible. He was diagnosed with cerebral palsy. He can't walk. He can't bathe himself. He can't feed himself. He requires around-the-clock care, provided almost exclusively by his single mother.
Now, a jury in Cook County, Ill. has awarded $53 million to him and his mother, which will not only ensure his health care is covered for the next 65 years of his life, but will help to compensate the family for the pain and suffering they have endured and will endure for the rest of their lives. Some will look at a damage award of this size and characterize it as excessive. But one must consider that not only will his future medical bills top $30 million over the course of his life, but mother and son will never have a normal relationship. This boy will never have a normal life of his own. 
These life-altering consequences were avoidable. Had the doctors and hospital offered an appropriate standard of care, this story might have turned out very differently.
Soon after the boy's birth, doctors diagnosed him with hypoxia, which is injury caused by lack of oxygen to the brain. However, they never told his mother what caused the hypoxia or who might be responsible. Later, after she filed a lawsuit, the defense contended the mother and baby were treated for an infection, and that infection is a known cause of cerebral palsy in newborns.
Plaintiff's attorney discounted that theory. Every doctor who has seen him in 12 years has diagnosed him with the same thing: The birth injury of asphyxia, meaning that he was suffocated at birth. For the defense to come forward years later and claim there was an infection – about which the mother didn't know and there are no clear records – is preposterous.
Following four hours of deliberation, jurors awarded the boy $2.7 million for disfigurement, $2.7 million for loss of a normal life, $2.7 million for a life expectancy shortened, $2.7 million for past and future pain and suffering, $2.7 million for emotional distress and more for past medical expenses, future medical expenses and future caretaking expenses. Loss of future earning capacity is also factored into the damage award.
As the plaintiff's lawyers explained, this is by no means a windfall. This was about holding the hospital accountable and also ensuring this boy and his mother have the financial means to cope with the lifelong damage inflicted on them by no fault of their own.
If you have suffered personal injury in Massachusetts, call Jeffrey Glassman Injury Lawyers for a free and confidential appointment — (617) 777-7777.
Additional Resources:
Jury hits U. of C. hospital with $53 million malpractice verdict, June 30, 2016, Chicago Tribune
More Blog Entries:
Report: 1 in 5 Hospitals Falls Short on "Never Events," June 30, 2016, Boston Medical Malpractice Lawyer Blog