At 8:58 a.m. on Tuesday, Belmont Police responded to reports of a car accident at Belmont Street and Newton Street.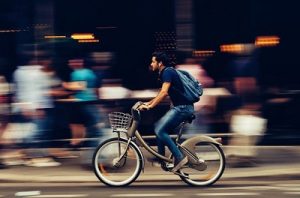 The incident involved a 2011 BMW, whose driver was a female resident of Belmont. The female driver hit a man on a bicycle; the man was also a Belmont resident. His left leg sustained injuries in the accident.
According to the victim, the woman driving the BMW did not stop for him while she was trying to turn left toward Langdon Avenue. She ran into him as she was driving on Belmont Street. The man was taken to Mount Auburn Hospital. The woman states the man was not visible to her when she attempted her turn in Watertown.
Car-Bicycle Collision Lawsuits
The responsibility for safety of bicyclists in our roadways rests mostly with the driver. This is especially heightened when there is a child riding the bike. The bicycle rider must, of course, also exercise care toward drivers.
In car-bicycle collisions there is more likelihood that both parties will be deemed partially at fault. It is a unique accident scenario. This means that both parties will have evidence against them that they were acting negligently. The injured party, however, can still recover. The damages award will just be reduced.
If you have been injured in a car-bicycle collision it is important to have the experienced Massachusetts personal injury attorney of the Jeffrey Glassman Injury Lawyers on your side. Call now at (617) 777-7777 to tell us your story. 
Note for readers: Information provided in this post is gathered from secondary sources and not independently confirmed for accuracy. Please bring to our attention any inaccuracies that may be included so they may be corrected, or information removed as requested.
DISCLAIMER: Information provided in this post is not intended to be used as legal or medical advice, nor disrespect the victims or families in any way.  We are providing this post for general information on everyday tragedies and presented in a manner to protect and honor the victims and their families.  Minor differences can change the outcome of cases, based on jurisdictional laws.  The information provided in this post should not be relied upon as legal or medical advice.  We suggest seeking assistance from legal or medical professionals for your personal circumstance, when necessary.