Hundreds of accidents occur annually due to driver's falling asleep at the wheel. Drowsy driving causes severe impacts. Truck drivers are more likely to be involved accident due to lack of sleep because of the inherent nature of the job.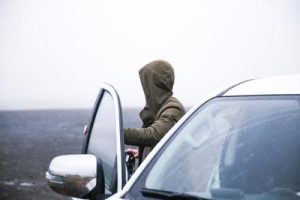 The only way to be the most alert as a driver is to get sufficient sleep. Drowsy driving is more common than you think. Drivers across the country drive after a late night at work, or staying out all night for a party. Many drivers have experienced the effects of drowsy driving when they find they have nodded off for a split second. They jump to alertness when other driver's honk their horns or they sense the car veering off-road.
Truck drivers who have to drive for long periods of time have a far more increased risk of an accident that non-commercial drivers. When one truck driver is involved in an accident due to impaired driving, it does not just affect one other non-commercial driver but possibly half of a dozen due to the size of the truck.
The truck accident attorneys at the Massachusetts firm of the Law Offices of Jeffrey S. Glassman have handled it all. They are ready to litigate on behalf of victims of distracted driving car accidents. Often, the person at fault in commercial trucking drowsy driver accidents is the business which employs the driver. This is because it is their business policies that may have placed the driver in a perilous situation while driving. If you have been injured, please call the attorneys at (617) 367-2900 for a consultation.
Note for readers: Information provided in this post is gathered from secondary sources and not independently confirmed for accuracy. Please bring to our attention any inaccuracies that may be included so they may be corrected, or information removed as requested.
DISCLAIMER: Information provided in this post is not intended to be used as legal or medical advice, nor disrespect the victims or families in any way.  We are providing this post for general information on everyday tragedies and presented in a manner to protect and honor the victims and their families.  Minor differences can change the outcome of cases, based on jurisdictional laws.  The information provided in this post should not be relied upon as legal or medical advice.  We suggest seeking assistance from legal or medical professionals for your personal circumstance, when necessary.