A recent study published in the journal BMJ Open reveals that the cost for a healthy, vaginal birth is anywhere from $3,000 to $36,000. In cases of a C-section deliver, the range varies from $8,000 to about $71,000.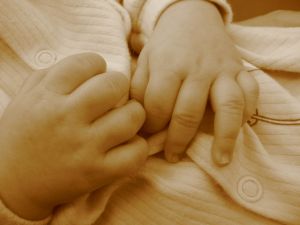 Researchers focused primarily on the fact that costs were disparate for no apparent rhyme or reason. This is a subject worthy of further exploration. However, our Boston birth injury attorneys were interested in these figures for another reason. When you consider that a relatively uneventful, healthy birth has the potential to cost tens of thousands of dollars, situations in which there are complications that require additional hospitalization and specialized treatment are going to result in costs that are astronomically high.
Even in cases where there has been a clear issue of malpractice – such a child who suffers from Erb's palsy or a mother who dies as a result of undiagnosed preeclampsia – those bills will still come rolling in. People who can't afford to pay them can suffer a substantial blow to their credit. The family of a child who is disabled as a result of improper care before, during or immediately after childbirth can expect those bills to pile up for many years to come.

Although the actual cost of raising a special needs child will depend on that child's specific medical condition, a low-ball estimate by the Centers for Disease Control and Prevention pegs it at about $1.4 million to $2.3 million. That's more than quadruple the cost of raising a healthy child, which is somewhere around $240,000 from birth to age 18.
Possible ongoing costs for disabled children include caregiver salaries, occupational therapies and other miscellaneous out-of-pocket care expenses like diapers, medical equipment and special dietary considerations.
If the child requires ongoing treatment from specialists, the costs can soar even higher. A recent report by The New York Times indicated that salaries for certain medical specialists rose some 50 percent between 1995 and 2012, as compared to about a 10 percent climb for primary care physicians. The report indicated that specialists earn between two and four times as much as primary care doctors.
While health care lobbyists often point to medical malpractice lawsuits as the source of enormously high medical costs, the reality is that many patients have no choice but to sue if they hope to ever be able to cover these expenses – which they accrued through not fault of their own.
Among the most common types of birth injuries:
Brachial palsy (also known as Erb's Palsy), which occurs when the group of nerves that controls the arms and hands is injured during passage through the birth canal.
Facial paralysis, caused by damage to the facial nerves as a result of the use of forceps during childbirth.
Fractured bones, most commonly the clavicle bone during a breech delivery.
Cerebral palsy, which can result from a failure to detect or treat infections, appropriately monitor fetal heart rate during delivery, detect a prolapsed umbilical cord, perform a timely c-section or negligence in using certain instruments like forceps or vacuums.
If you are interested in filing a Boston birth injury claim, call Jeffrey Glassman Injury Lawyers for a free and confidential appointment — (617) 777-7777.
Additional Resources:
What's it cost to have a baby? Try $3,000 — or $37,000, Jan. 16, 2014, By Maggie Fox, NBC News
More Blog Entries:
CPSC Strengthens Bedside Sleepers Standards, Jan. 18, 2014, Boston Personal Injury Lawyer Blog