A third of the children who died in car crashes on U.S. roads in 2011 weren't properly buckled in, U.S. health officials recently reported. From 2002 through 2011, the annual rate of death in car accidents for children 12 and younger fell more than 40 percent, according to Centers for Disease Control and Prevention (CDC) Director Thomas Frieden, MD. Med Page Today reports the recent findings were based on data from the Fatality Analysis Reporting System (FARS). CDC officials looked into the accidents that involved child passengers and looked closer at restraints that were used to protect them.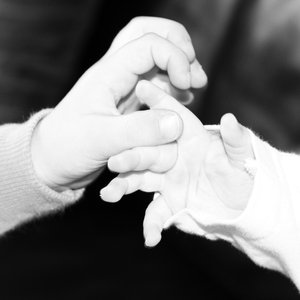 "The tragic news is still with that decrease, more than 9,000 kids were killed on the road in this period," said Frieden.
Our Boston child injury lawyers understand that thousands of children are still at risk as not enough are properly buckled in during each and every car ride. From 2002 to 2011, during the study period, officials found that more than 9,000 children died in car crashes during the period. But deaths dropped sharply, from 2.2 deaths per 100,000 people in 2002, to 1.2 deaths per 100,000 in 2011, a 43 percent decline.

Roughly a third of the 650 children who died in 2011 were not buckled up. That was the case in almost half of the black and Hispanic deaths compared to a quarter of white deaths.
These young travelers rely on us to stay safe on our roadways. Find a car seat that fits your child. As children grow, how they sit in your car will change. Make sure the car seat you purchase is designed to fit your child's current size and age.
Car seats may be installed with either the vehicle's seat belt or the LATCH (Lower Anchors and Tethers for Children) system. Both are equally safe, but in some cases, it may be easier to install the car seat using LATCH.
For the best protection, keep your baby in a rear-facing car seat for as long as possible – usually until about 2 years old. You can find the exact height and weight limit on the side or back of your car seat. Kids who ride in rear-facing seats have the maximum protection for the head, neck and spine. It is especially important for rear-facing children to ride in a back seat away from the airbag.
Officials believe that close to 75 percent of car seats are not used or installed correctly, so before you hit the road, check your car seat.
Your best bet is to buy a new car seat for your child. You should only purchase a used car seat only if you know its full crash history. That means you must buy it from someone you know, not from a thrift store or over the Internet. Once a car seat has been in a crash, it needs to be replaced.
Contact Jeffrey S. Glassman for a free and confidential appointment to discuss your rights. Call 888-367-2900.
More Blog Entries:
New Booster Seat Recommendations from the IIHS Impact Massachusetts Parents, Boston Personal Injury Attorney Blog, November 20, 2013