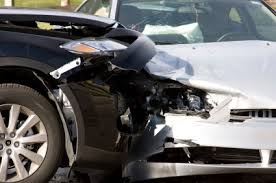 Boston, MA (June 30, 2018) – Police in Boston responded to two hit and run injury accidents in Boston Friday.  One accident, which we previously reported, occurred on Columbia Street.  The second accident happened around 10:00 pm on Bipsham Street.  Officer Vladimir Levhichev responded to the scene.  This crash involved two vehicles.  Injuries were sustained in the accident but they are not believed to be life-threatening at this time.
Officer Levichev looked for the hit and run suspect but they were not able to be located in the immediate aftermath of the crash.  The accident remains under further investigation by the Boston Police Department.  No additional details surrounding the accident have been released by police.
Boston Injury Attorneys
Being injured in an accident is scary.  Car accidents are unexpected and seem to happen at the most inopportune times.  Although one can never be truly prepared to experience an injury accident, they happen suddenly and leave you wondering how you will recover or how your family might be impacted by the residual effects of the crash.  After an injury accident, there is no doubt that you are looking at a number of uncertainties about your future.
You may receive calls from insurance companies in the aftermath of your accident.  They will want to send someone out to evaluate the damage to your vehicle and will inquire about your injuries and medical treatment.  The adjuster will also want you to give a recorded statement about the accident and what occurred in your own words. If you have been hurt, you should never speak with the insurance company until you have first spoken with a personal injury attorney.   Your attorney will deal with the insurance company so that you can worry about more important things such as your healing.
At Jeffrey Glassman Injury Lawyers,   we want to assist you as you work through one of the most difficult and trying times of your life.  When you hire our firm there is no fee unless you recover.
If you would like to speak with someone about your Massachusetts personal injury claim today, please give us a call at 617-367-2900.  The call is free and we would love to hear from you.  Our firm is always open.
Note for readers: Information provided in this post is gathered from secondary sources and not independently confirmed for accuracy. Please bring to our attention any inaccuracies that may be included so they may be corrected, or information removed as requested.
DISCLAIMER: Information provided in this post is not intended to be used as legal or medical advice, nor disrespect the victims or families in any way.  We are providing this post for general information on everyday tragedies and presented in a manner to protect and honor the victims and their families. Minor differences can change the outcome of cases, based on jurisdictional laws.  The information provided in this post should not be relied upon as legal or medical advice. We suggest seeking assistance from legal or medical professionals for your personal circumstance, when necessary.