A jury in Chicago awarded $5.4 million to a man who suffered serious back and groin injuries after he slipped and fell on a slick of diesel oil on the ground at a rail yard.
The original verdict was for $9 million, but was lowered by a percentage based on plaintiff's p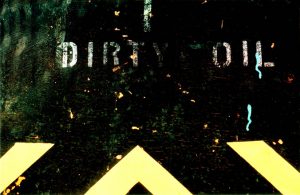 urported contributory negligence that factored into the fall's causation.
Plaintiff sued the railroad company for allegedly failing to provide him with the appropriate tools and a safe workplace while he was repairing a leak on site as an independent contractor back in April 2011. The case highlights the fact that although work-related injuries are often compensable only via workers' compensation benefits, there are sometimes legal avenues to pursue claims against third-parties, such as property owners or general contractors.
Workers' compensation is deemed the exclusive remedy an employee has against his or her employer in the event of a workplace accident, barring some egregious form of negligence or intentional harm. Independent contractors can't collect workers' compensation benefits, although just because a worker is labeled as an independent contractor doesn't necessarily mean that's true. Courts weigh a series of factors, such as method of payment, work oversight and more, to determine actual worker status. But one of the benefits of being a contractor is that, assuming you can prove negligence, you can collect damages for things like pain and suffering, loss of consortium and full lost wages – damages that are not available through workers' compensation.
In the recent personal injury case out of Chicago, plaintiff worked as a diesel mechanic and was in one of the yards performing an inspection, as required by federal law, when he discovered a sizable leak in the fuel pre-heater of a locomotive. As a result of that leak, oil covered the ground, and plaintiff had to stand on that ground as he tried to take off a flare nut on the tubing system with a pipe wrench. However, that wrench was not the right tool for the job. In fact, the harder you pull on it, the more difficult it is to break free.
Normally, such oil spills would need to be cleaned with a soap-and-water solution. However, the water system at the rail yard wasn't functional. Plaintiff asked defendant supervisors for assistance a number of times, but no one came to help, apparently assuming plaintiff should be able to handle this issue on his own.
As he continued to try to pull that wrench, he finally got the nut free, but in so doing, he twisted his body, slipped on the oil and fell into the fuel, which had turned into a puddle on the ground. Plaintiff suffered a hernia that had to be surgically repaired. However, his back pain persisted despite physical therapy and spinal injections. He was allowed to return to work a few months later, but he couldn't operate any of the machines because of his narcotic pain medicine.
Subsequently, plaintiff suffered serious injury in an unrelated car accident, for which he later settled for nearly $3 million.
Still, the pain in his back persisted, and he had to have another surgery.
The question for jurors in the work injury case was when the back injury started – was it in the slip-and-fall or in the car crash?
Defendants extended a few settlement offers, ranging from $100,000 to $300,000, during jury deliberations. However, plaintiff rejected those. Following a two-week trial, jurors awarded $9 million – the exact amount he requested, minus a 40 percent reduction for his own negligence.
If you have suffered personal injury in Massachusetts, call Jeffrey Glassman Injury Lawyers for a free and confidential appointment — (617) 777-7777.
Additional Resources:
$5.4M award for slip, fall on fuel spill, Feb. 14, 2017, By Lauraann Wood, Chicago Daily Law Bulletin
More Blog Entries: