In a case from the Arkansas Supreme Court, the plaintiff filed several causes of action in civil court against the defendants for claims related to injuries that occurred in the scope of his employment.  These claims were fairly typical employment-based personal injury claims, such as negligent supervision and negligent retention of a store manager.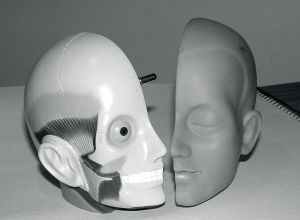 Essentially, unless there was intentional conduct, such as assault or a kidnapping (false imprisonment), the vast majority of claims filed in a civil lawsuit are filed under a theory of negligence. There are many different types of negligence, but the main different is what type of negligent (careless) conduct the defendant is alleged to have engaged in that resulted in a serious personal injury to one or more plaintiffs.
As you can discuss with your Boston personal injury lawyer, if a store hires someone they know of have reason to believe would harm someone—either an employee, customer, vendor, or some other foreseeable plaintiff—and hire that person anyway, this could basis for filing a negligence personal injury lawsuit.  This would be an example of a negligent hiring.  There are a variety of reasons one would know that this employee had a propensity for violence, and if these are methods a reasonable employer would use when making a hiring decision, this could be actionable.
If an employer had no reason to know an employee was dangerous, but then that employee harms another person, the employer should certainly be put on notice as of this point.  If they keep the employee on the job, it's likely considered negligent retention of an employee, for which the employer may be liable for any subsequent harm.  Negligent retention and negligent supervision are not mutually exclusive, and they both can be alleged, as was the case here.
Once claimant had filed his causes of action, the employer moved to dismiss the case, because under the law in most states, if an employee is eligible to apply for workers' compensation, they are precluded from filing a civil personal injury lawsuit.  There are exceptions to this, and one of the best things you can do is to speak with attorney who handles workers' compensation actions in addition to civil personal injury lawsuits.
In this case, the plaintiff was alleging mental or psychological injuries. The court ruled in favor of the plaintiff based on the relevant state statute.  This is not to say that mental illnesses such as depression as a result of an on-the-job injury are never covered by workers' compensation, but here we are dealing with a manager that allegedly caused mental illness through direct action such as hostile workplace.
At that point, the defendant filed a special petition with the state supreme court pursuant to local policy and the court granted a review.  On appeal, the state supreme court determined that the proper forum to adjudicate this matter was before the workers' compensation commission, so the case was reversed and remanded for further proceedings consistent with its opinion.  In this case, there was a dismissal.
If you have suffered personal injury in Massachusetts, call Jeffrey Glassman Injury Lawyers for a free and confidential appointment — (617) 777-7777.
Additional Resources:
Truman Arnold Cos. v. Miller County Circuit Court (Majority), March 16, 2017, Arkansas Supreme Court
More Blog Entries:
Special Verdict in Medical Malpractice Lawsuit, Feb. 4, 2017, Boston Medical Malpractice Lawyer Blog