If you file a Boston personal injury lawsuit, the amount you will receive in an award or settlement depends on many factors. Mainly, it depends on the financial damaged you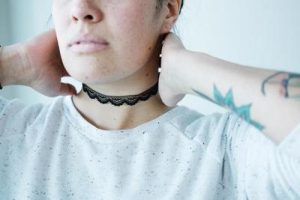 incurred, the non-financial damages, and your liability for the accident.
Financial
Financial damages are legally called "economic damages". They are are accident-related costs that you can easily compute. This means items such as medical costs, lost earnings, and the lost earning potential are all types of economic damage. An award is designed to reimburse you for financial expenses that you would not have had if the collision never happened.
Non-Financial Damages
Non-financial damages are accident-related items that are more difficult to value. These are based on harm that is based or influenced by opinion. A great example of this kind of damage is known as pain and suffering.
Pain and suffering seems easy to identify. The problem is making a calculation to represent that pain and suffering financially. The injury is unique with each accident.
Other types of difficult to quantify damages include loss of enjoyment of life, mental anguish, loss of companionship, disfigurement, and embarrassment.
Your Liability
If you are partly at fault for the collision that caused your whiplash, then you may not be able to obtain as much in an award as you would hope. Each case is different, but your award may be reduced by the percentage that you contributed to your own injury.
If you have been injured in a rear-end collision resulting in whiplash, it is important to speak with an experienced Boston whiplash injury attorney as soon as possible. Do not hesitate to call the Jeffrey Glassman Injury Lawyers at (617) 777-7777 today to schedule a free consultation.
Note for readers: Information provided in this post is gathered from secondary sources and not independently confirmed for accuracy. Please bring to our attention any inaccuracies that may be included so they may be corrected, or information removed as requested.
DISCLAIMER: Information provided in this post is not intended to be used as legal or medical advice, nor disrespect the victims or families in any way.  We are providing this post for general information on everyday tragedies and presented in a manner to protect and honor the victims and their families.  Minor differences can change the outcome of cases, based on jurisdictional laws.  The information provided in this post should not be relied upon as legal or medical advice.  We suggest seeking assistance from legal or medical professionals for your personal circumstance, when necessary.