Many women suffering from stress urinary incontinence (SUI) or from pelvic organ prolapse (POP) had a transvaginal mesh device implanted. Transvaginal mesh devices provide an alternative to traditional methods of strengthening the muscles in the pelvic area to address these health problems. The supposed ease of use and other alleged benefits of transvaginal mesh made these products very popular when they were first released onto the marketplace. Although there have been reports of problems with TVM devices, the medical products are still used on many women to this day as a treatment method.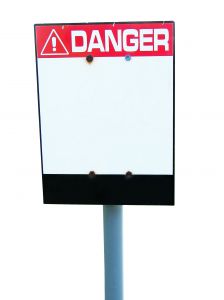 Unfortunately, our Boston transvaginal mesh lawyers know that there are serious risks associated with the use of transvaginal mesh in surgical procedures. If you have had a procedure done and your doctor used transvaginal mesh, it is important to understand the signs and symptoms of the most common problems so that you can get medical help promptly if your device starts to cause issues.

Warning Signs of Problems with Transvaginal Mesh Devices
The symptoms associated with the failure of a transvaginal mesh device can vary from woman to woman. However, some of the common signs to look out for that can indicate a problem including the following:
Unusual or unexpected vaginal bleeding.
Pain in the abdomen region.
Discomfort or pain during sexual intercourse.
Recurrent incontinence.
Visible erosion of the mesh that shows through the top layer of the skin in the vagina.
Chronic and unusual vaginal discharge.
Bladder obstruction.
Some of the complications can cause serious health issues, especially if you do not see a doctor right away. As such, if you begin to experience these symptoms and you have had a procedure involving a transvaginal mesh device, you should seek prompt medical attention to get a diagnosis of any health issues that you may be facing.
What Treatments are Available to You?
If your transvaginal mesh device begins to cause you symptoms or health issues, then you may require a revision surgery to remove the mesh. Many women have had to undergo revision surgeries as a result of problems with the medical devices.
Unfortunately, in some cases, it may be difficult to remove all of the mesh in one surgical procedure. This is especially true if the mesh has begun to breakdown in the body or if the mesh has begun to tightly adhere to the tissues in the pelvic region. If your doctor is not able to remove the mesh in a single revision surgery, then you may require multiple medical procedures in order to solve the health issues caused by the defective medical device.
The treatments associated with the removal of transvaginal mesh can be costly, and you may need multiple procedures to correct the pelvic organ prolapse problem or the stress urinary incontinence issues that led to the implant of the TVM in the first place. This, too, can add expense and can result in you undergoing a lengthy treatment and recovery period involving multiple surgical procedures.
While there is nothing that can take away the pain and discomfort you endure due to the mesh and the medical treatments that the mesh may necessitate, you can seek compensation to cover the financial losses associated with paying medical bills and with missing work.
If you or a loved one was injured by transvaginal mesh, call Jeffrey Glassman Injury Lawyers for a free and confidential appointment — (617) 777-7777.
More Blog Entries:

TransVaginal Mesh Lawsuits Spike as Statute of Limitations Nears, Boston personal Injury Attorney Blog, August 1, 2013.