The medical device manufacturer, Stryker, describes itself as "one of the world's leading medical technology companies" that is "dedicated to helping healthcare professionals perform their jobs more efficiently while enhancing patient care." With such a positive description of their dedication to enhancing patient care, it would be reasonable for patients to expect that the company takes safety seriously and that the company doesn't release products on the market that are dangerous.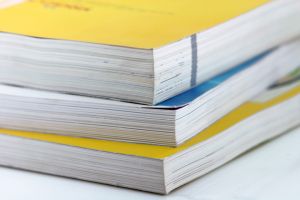 In fact, our Boston defective hip implant lawyers know that patients have the right to expect that every medical device that is manufactured and sold is tested and is safe. Product liability laws in the United States are designed to ensure that manufacturers take the blame for any failure in their devices specifically because they are in the best position to test them and ensure they won't hurt patients. As such, if a medical device turns out to be defective and causes unexpected harm to patients, the individuals who are hurt don't even have to prove negligence to file a lawsuit and recover compensation.
Despite the laws protecting patients, however, news of yet another recalled Stryker product may raise concern among patients that the company perhaps has some deficiencies in its product testing systems that could be putting customers at risk.

Another Stryker Recall Raises Questions
Stryker's website states that the company manufactures "reconstructive, medical and surgical, and neurotechnology and spine products to help people lead more active and more satisfying lives."
Unfortunately, in June of 2012, the company issued a voluntary recall of its Rejuvenate and ABG II modular hip implant systems. The recall was prompted by the fact that the hip replacement products were causing serious complications and problems in patients including metallosis, pain, discomfort, tissue death, pseudo-tumors and limited mobility. The hip implant products also had a much higher failure rate when compared with standard hip replacement devices.
Stryker was not the only company manufacturing hip replacement products that failed to live up to their promises and that actually caused significant harm to patients. However, the Stryker Rejuvenate was designed differently than many other metal-on-metal hip replacement products. The design was intended to allow for greater flexibility by letting doctors customize the hip replacement product to patients. But unfortunately it ended up being even more likely to cause swelling and pain and even more likely to fail than the other problematic all-metal hip implant products on the market.
This voluntary recall was bad news for patients who had hip replacements done using Stryker products. Now just a little over a year later, there is yet more bad news for Stryker patients. In August of 2013, Mass Device reports that five lots of Stryker's Spine's Oasys Midline Occipital Plate were flagged for a Class I recall because the devices could fracture after surgery.
A Class I recall is the most serious type of recall, and the recall was appropriate in this case because the device can cause serious health consequences including nerve injury and blood loss.
The news of this latest recall may leave some customers wondering: why does Stryker keep releasing medical devices that endanger patients and lead to emergency recalls to get the risky products off the market?
If you or a loved one was injured by a defective hip implant, call Jeffrey Glassman Injury Lawyers for a free and confidential appointment — (617) 777-7777.
More Blog Entries:
Signs a Stryker Hip Implant is Failing, Boston Personal Injury Attorney Blog, August 24, 2013.