The City of Boston is getting a gift aimed at safe traveling. According to Mayor Thomas M. Menino, the city has is the recipient of a $15.5 million Transportation Investment Generating Economic Recovery (TIGER) discretionary grant. The project has been dubbed the "Connect Historic Boston" initiative.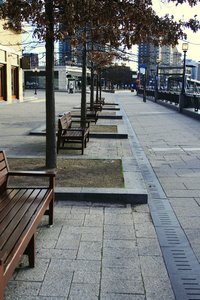 What this project is going to do is to create attractive, safe, and easily navigated bicycle and pedestrian connections between the city's historic treasures and the public transit system. The grant is creating the opportunity for big change in the way we look at alternative modes of transportation and is going to allow more people to experience the city's rich history on a personal level. This project is expected to greatly help out local businesses and create a whole slew of new tourism-related jobs. It's also a key in the city's Greenovate Boston initiative, which is used to help encourage locals and visitors to cut down on greenhouse emissions by cutting down on motor vehicle traffic.
Our Boston pedestrian accident lawyers understand that with more on-foot and two-wheeled traffic, we can expect to see more of these accidents. Any increase in traffic comes with an increase in accident risks. That's why officials are turning to the motoring public. As such a densely populated area, we're asking all motorists to be on the lookout for bicyclists and pedestrians. It's important to remember that we all have rights out there on our roadways, and it's important that those rights are acknowledged!

"Boston is a beautiful, historic city and we need to do everything we can to design our streets and sidewalks in a way that increases transit, walking and bicycle access to our historic treasures," said Mayor Menino.
Funding from TIGER will help to:
-Reconstruct decades-old paths and sidewalks.
-Help to bring more visitors to Boston's historic sites.
-Connect the Historic Boston Bike Train. In our city, bicycles are greeted with open arms, and the city has committed itself to make roadways safe for bicyclists. There were 90 Bicycle Wayfinding signs that were put in last year at busy intersection areas throughout the city to help to make sure that bicyclists were taking the most direct and safest route possible. Just last year, the Hubway Bike Share program recorded roughly 530,000 rides.
-Constitution Road will be completely transformed to become a multimodal, welcoming street with plenty of room for bicyclists and pedestrians. Officials will be widening the sidewalk and cycle track.
-The county's most intact colonial street network, Blackston Block, will be redone to be an accessible, curbless and shared street environment. Officials believe that this is going to help to boost the economy in that area.
-Along Joy Street is where the African-American National Historic Site and Black Heritage Trail is located, just a few minutes from busy bicycle routes and transit stops. Unfortunately, the most commonly used form of transportation in this area is the motor vehicle. Officials are looking to build a pedestrian entrance at Cambridge Street and Joy Street to the Historic Site.
If you or a loved one has been injured in an accident, contact Jeffrey S. Glassman for a free and confidential consultation to discuss your rights. Call 877-617-5333 today!
More Blog Entries:
Bicyclists Asked to Walk throughout Boston, Boston Personal Injury Attorney Blog, August 9, 2013
Elderly Woman Hit in South Boston Parking Lot, Boston Personal Injury Attorney Blog, December 14, 2012