Recently, our Boston transvaginal mesh lawyers reported that two transvaginal mesh claims had been resolved, one in a settlement and one in which the jury awarded a plaintiff $2 million in compensation.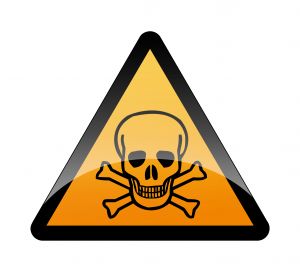 In awarding the monetary compensation to the plaintiff, the jury indicated that the transvaginal mesh product was defective and that the manufacturer, C.R. Bard Inc. was liable for failure to warn. Failure to warn is a specific legal term that will come up again in other transvaginal mesh claims and that is also important in many other cases brought against companies who release dangerous products, unsafe drugs or defective medical devices.

What Does Failure to Warn Mean in Transvaginal Mesh Claims?
Failure to warn is one of the potential grounds for holding a transvaginal mesh manufacturer responsible for injuries that its product causes.
When a product is released into the marketplace, manufacturers are expected to test the product in order to make sure that it is safe. If there is a defect in the product that results in harm to those who use it, then the manufacturer can be held strictly liable for the defective design.
However, there are some products that do have inherent risks. For example, a toaster might be a safe product but it won't be safe if you use it in the bathtub. Likewise, a drug might be reasonably good for you and improve your health in a lot of ways but it might also cause certain side effects like headaches or nausea. A defective medical device might also solve a serious medical problem, but there might be a risk that the device will fail and cause complications.
Manufacturers can release and sell products that do carry with them certain risks. However, when there are dangers associated with any product, but especially drugs and medical devices, manufacturers have a legal obligation to provide warning to customers and end-users about the risk that they are assuming.
If a manufacturer doesn't let people know that a product is dangerous, then the manufacturer can be held responsible for the consequences that result. In the case of a medical device, for example, any health consequences that arise from problems or defects or dangers that the patient should have been warned about can lead to a lawsuit.
This is exactly what happened in the case of the transvaginal mesh products. Evidence indicates that many manufacturers either knew of the inherent risks of their product before they began to sell it or that they became aware of problems shortly after the TVM products came onto the market. Yet, it appears they continued to market and sell the product without letting customers know of the dangers.
Patients couldn't really give informed consent or accept the risks of using TVM products because they didn't know of the risks. This means that when the mesh failed — as it has done for so many women — the manufacturer could be held legally responsible.
The recent case in which the plaintiff recovered compensation as a result of C.R. Bard's failure to warn shows that this is an argument that many injured victims harmed by transvaginal mesh may wish to make in their own claims against TVM manufacturers.
If you or a loved one was injured by transvaginal mesh, call Jeffrey Glassman Injury Lawyers for a free and confidential appointment — (617) 777-7777.
More Blog Entries:
Second Transvaginal Mesh Bellwether Case Results in Settlement, Boston Personal Injury Attorney Blog, August 30, 2013