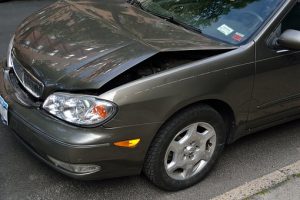 Boston Police were called to Hyde Park Avenue at approximately 5:30 pm on Tuesday afternoon for reports of an injury accident with more than one vehicle in the area.  Officer Stephen Crimmins of the Boston Police Department was the first to respond to the accident scene.  While there, Officer Crimmins ensured that the injured received treatment for injuries sustained in the crash.
The drivers remained on scene and cooperated with the officer's crash investigation.  It is not clear at this time who caused the crash or what may have led up to the crash occurring.   While the accident remains under further investigation, the conclusions made by the officer have yet to become public.  There is no further information about the identity of the drivers involved in the crash.
Boston Car Accidents
Car accidents are a familiar site to those who live in and around the Boston area.  Boston police routinely respond to many car accidents each day.  Some of these accidents involve only property damage while others involve more serious matters such as hit and run, OUI, reckless driving and severe or catastrophic injuries, including fatalities.  Obviously, the more severe the accident, the larger the impact that the crash has on the lives of those involved.
Whether you have been involved in a relatively minor crash with short-term injuries or a serious crash with long term or permanent injuries you should seek the help of an experienced personal injury lawyer.  There is no such thing as a "little" car crash if you have been hurt.  You have medical bills to pay and out of pocket expenses that need to be recovered.
If the car accident was not your fault, you should not be expected to bear the full burden of your recovery.  A Boston car accident attorney will use all resources available to you to ensure that proper compensation is awarded that will help you get through this time.
At the Jeffrey Glassman Injury Lawyers, our attorneys all have extensive experience in the practice of personal injury law.  We help Boston car accident victims receive the money they are entitled to following a crash.  We are tough but compassionate and have experienced at the negotiating table and in the courtroom, if necessary.  We do not back down when you are facing a tough situation.
For a free consultation, give us a call today at 617-367-2900.  We are standing by for your call.
Note for readers: Information provided in this post is gathered from secondary sources and not independently confirmed for accuracy. Please bring to our attention any inaccuracies that may be included so they may be corrected, or information removed as requested.
DISCLAIMER: Information provided in this post is not intended to be used as legal or medical advice, nor disrespect the victims or families in any way.  We are providing this post for general information on everyday tragedies and presented in a manner to protect and honor the victims and their families. Minor differences can change the outcome of cases, based on jurisdictional laws.  The information provided in this post should not be relied upon as legal or medical advice. We suggest seeking assistance from legal or medical professionals for your personal circumstance, when necessary.